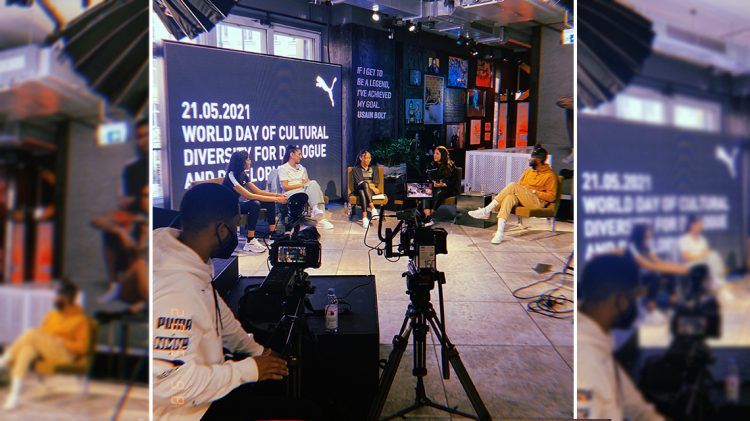 Diversity & Equality at PUMA
Seeing
Hearing
Understanding
PUMA celebrates world day of Cultural Diversity for Dialogue and Development
June 30, 2021
PUMA celebrates world day of Cultural Diversity for Dialogue and Development
June 30, 2021
May 21 is officially declared to be the
World Day for Cultural Diversity for Dialogue and Development.

PUMA celebrated this day with various activations  under the headline of Stronger Together Days. Here's a recap.
The World Day for Cultural Diversity is a special day that gives us an opportunity to deepen our understanding of the values of cultural diversity and to advance its goals: to integrate culture in sustainable frameworks and to promote human rights and fundamental freedoms. PUMA as a brand stands for cultural diversity and so we took this opportunity to celebrate the day in our Berlin Store.
Art. Music. Dialogue.
What started with a small idea, quickly turned into a cultural party where voices were heard and diversity was celebrated and honored. In a panel talk with artist Elke Foltz, DJ Chuck Black and Marketing Producer Sally Ghaly, the DJ duo and podcasters Hoe_Mies discussed the importance of equal treatment and speaking up. Selected areas in our Berlin PUMA Store were transformed into DJ-sets and exhibition spaces were everyone was welcomed.
Diversity is a key component in our working culture and is expressed in our employer value BE YOU. It fosters innovation and leads to better results and smarter ideas. Equality and non-discrimination are a key part of our corporate culture. We will keep on working on improving a respectful and inviting atmosphere, so everyone can simply be themselves.