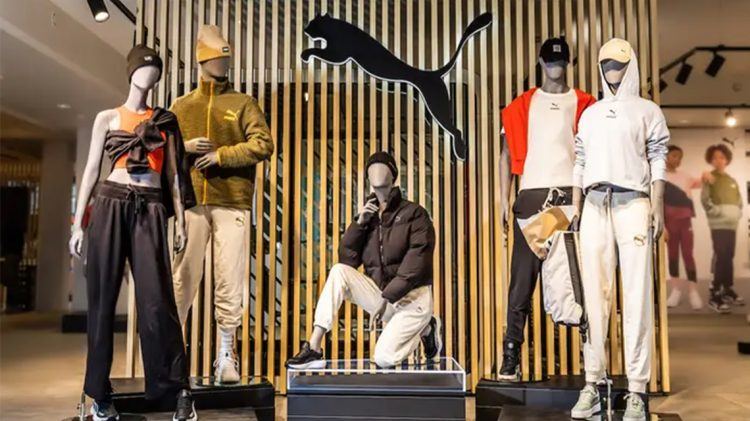 A showroom
in the heart
of Vienna
PUMA Austria's latest project is an important signal and investment in the Austrian market
December 7, 2022
PUMA Austria's latest project is an important signal and investment in the Austrian market
December 7, 2022
In mid-November, the new
PUMA Showroom in Austria

was opened, covering an area of 750 square meters. Visitors can get an extensive insight into all performance and lifestyle inspired product categories: Football, Running & Training, Basketball, Golf or Motorsport. In addition, it can be used for product presentations and events. Very well done, PUMA Austria!👏
We asked Norbert Mair, Country Manager PUMA Austria, for more information about the project:
What exactly is the Austria Campus and why is the PUMA showroom located here?
Norbert: The Austria Campus is a completely new part of town that is ideally located for us and enjoys good connections to the airport, train station and the motorway. In the immediate vicinity there are business hotels, a conference center, numerous restaurants and a modern canteen. PUMA is a perfect fit because of the international orientation of the campus,a lot of foreign companies are located here.
Is it centrally located in Vienna? What is in the neighborhood?
Norbert: It is very centrally located. By metro you can reach Stephansplatz (center of Vienna) after 3 stops. In the immediate neighborhood is the Giant Ferris Wheel and the Vienna Prater as well as the Danube Island.
Austria Campus -
Home of the PUMA showroom
What do you personally like best about the showroom?
Norbert: It was a very exciting project to be involved in the showroom from location scouting to planning. We can now really showcase the product, our key stories and offer the customer a real "PUMA Experience". The initial feedback from our customers and partners as well as from the entire PUMA team has been outstanding, so it has already proven its worth.
How do you see PUMA's development in the Austrian market and what do you expect for the future?
Norbert: The Austrian market has developed extremely positively in recent years and I am very optimistic about the next few years. Austria is an absolute performance market, so in addition to our strong sports style business, I see great potential in the performance categories in particular. In soccer, we have already been able to celebrate good successes with our retailers and I am absolutely optimistic that we will be able to become number two here soon. In addition to the partnership with the Austrian Football Association (ÖFB), which has been in place since 1974, we have also signed the largest Austrian club, Rapid Wien, as of 2021. We were also able to gain another partner in the form of the Austrian Basketball Association.