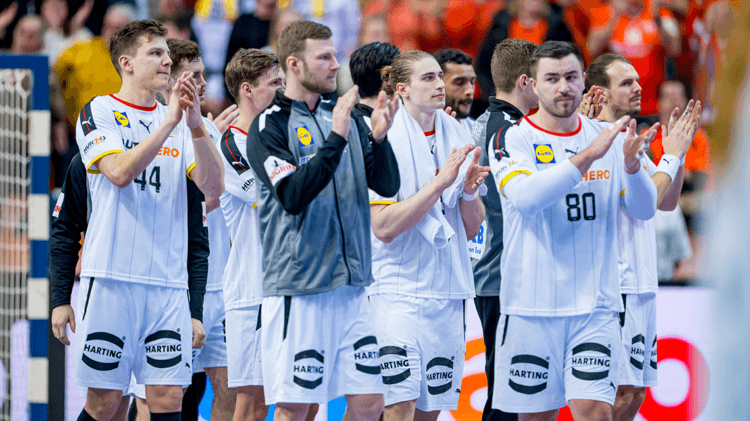 The Quaterfinal Qualifiers
PUMA Athletes Stand Out as Man of the Match and Denmark and Germany Qualify for Quarterfinals of Handball World Cup
January 24, 2023
PUMA Athletes Stand Out as Man of the Match and Denmark and Germany Qualify for Quarterfinals of Handball World Cup
January 24, 2023
It's the end of the main round of matches and our PUMA athletes stole the show! PUMA Athletes
Andreas Palicka, Mathias Gidsel

and

Gøran Johannessen

 are just some of the other many who were awarded Man of the Match!

PUMA teams Denmark

and

Germany

also continued to show great performance, with both teams qualifying for the quarterfinals!
Into the Quarter Finals!
Germany won all but one of their matches in the main group stage. After a close match, they lost 26:28 to Norway. This means they finished second in their table, but still qualify for the quarterfinals! Denmark also won all but one of their matches. They tied 32-32 in their game against Croatia, but still managed to top their table as the only team without a loss. 
Both teams have secured their place in the quarterfinals. 💪
With such an amazing performance from our Denmark team, all the national team shirts are sold out in warehouses!
PUMA Athletes Steal the Show as Man of the Match
PUMA athletes showcased their talent in the 2023 Handball World Cup so far, and were awarded Man of the Match. Take a look at the stats below! 
Sweden
💥 Andreas Palicka x2
💥 Mikael Appelgren
💥 Daniel Pettersson
Norway 
💥 Gøran Johannessen
💥 Torbjørn Bergerud x2
Denmark
💥 Mathias Gidsel x3
💥 Simon Pytlick x2
Mathias Gidsel
View this post on Instagram
Daniel Pettersson
View this post on Instagram
The Quarter Finals
The quarter finals all take place on one day on January 25th. Check out the schedule below: 
France vs Germany
Sweden vs Egypt
Spain vs Norway
Hungary vs Denmark