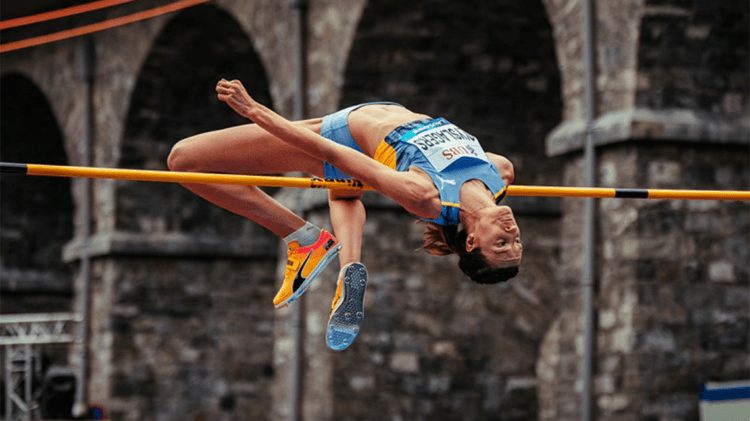 A New Australian Record
PUMA Athletes continue to collect medals at the Diamond League
July 6, 2023
PUMA Athletes continue to collect medals at the Diamond League
July 6, 2023
This weekend saw the sixth and seventh meetings of the
Diamond League

take place in Lausanne and Stockholm. PUMA Athlete

Nicola Olyslagers

smashed the Australian record in high jump, coming away with a gold medal, while

Mondo Duplantis

continued to defend his winning streak. Read on to find out more!

🥇 In Lausanne, PUMA claimed two gold medals! Nicola Olyslagers (AUS) broke the Australian high jump record, with a height of 2.02m – achieving her own personal best and setting the world lead. LaQuan Nairn (BAH) won his own gold medal in the long jump with 8.11m.

🥈 Jason Joseph (SUI) claimed silver in the 110m hurdles with a speed of 13.23 (-1.0)! Wilma Murto (FIN) flew into second place in pole vault with height of 4.77m.

🥉 Yaroslava Mahuchikh (UKR) continued to make the PUMA Family proud with her bronze medal in high jump, with a height of 1.97m.
The Diamond League meeting in Stockholm saw PUMA come away with four wins, equalling the most wins of the Diamond League season with the result from Doha. PUMA Athletes claimed all podium positions in the men's pole vault!
🥇 Mondo Duplantis (SWE) continues to defy gravity with his continues streak of gold medals, achieving a height of 6.05m at this meet's pole vault. Karsten Warholm (NOR) also continued to impress, achieving another gold medal in the 400m hurdles with a time of 47.57s. Larissa Iapichino (ITA) claimed gold in the long jump with a jump of 6.69m (+0.4), while Hamish Kerr (NZL) took gold in high jump with a height of 2.24m!
🥈 Kyron McMaster (IVB) raced to second place in the 400m hurdles behind Warholm, with a time of 48.94s! Thomas Carmoy's (BEL) 2.20m high jump took second place behind Kerr. With a jump of 5.82m, EJ Obiena (PHI) claimed second place in pole vault behind Duplantis.
🥉 Pal Haugen Lillefosse (NOR) made it a tripple in PUMA medals for the pole vault as he claimed third place with a height of 5.72m. Pia Skrzyszowska (POL) achieved third place in the 100m hurdles with a time of 12.78s (+0.9), and Matthew Hudson-Smith (GBR) third in the 400m with a time of 45.54s.