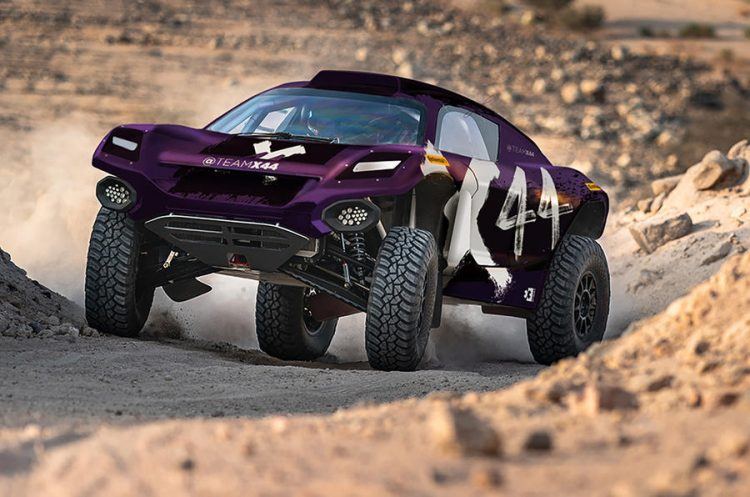 Introducing
team X44
PUMA athlete Lewis Hamilton founds team in new Extreme E series start-up
September 9, 2020
PUMA athlete Lewis Hamilton founds team in new Extreme E series start-up
September 9, 2020
We are excited about Lewis Hamilton's latest project! The PUMA athlete and six-time Formula 1 world champion has

launched a team

to compete in the

new electric off-road racing series

, Extreme E, which aims to

shed light on environmental issues

.
The new climate-aware sport is scheduled to begin in January 2021. This is the first time Lewis has ventured into another type of motorsport since making his F1 debut for McLaren in 2007. Since then he has won 89 races, and is widely regarded as one of the greatest drivers of all time. For the avoidance of any doubt, Lewis will not be driving in Extreme E and will not hold an operational role with the new team. Therefore his new project will not interfere with nor distract Lewis from his focus on chasing F1 championships with us in the years ahead.
Every single one of us has the power to make a difference, and it means so much to me that I can use my love of racing, together with my love for our planet, to have a positive impact.
The electric off-road series
Lewis's X44 team is named after his car number at Mercedes and will compete against nine other entrants. Extreme E was launched in January 2019 already, with its first race due to take place in Dakar on 23 January, 2021. There will be five races, each across two days, in Senegal, Saudi Arabia, Nepal, Greenland and Brazil. Races will take place over two laps of approximately 16km. Teams, comprising one male and one female driver, race head to head.