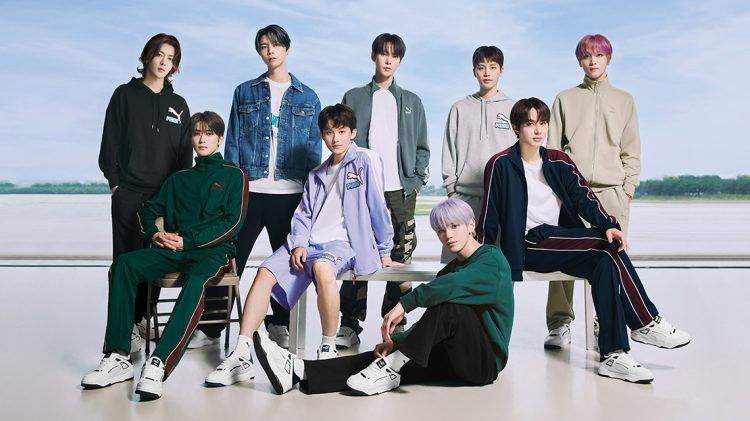 K-POP
PUMA appoints K-pop boy band NCT 127 as its new brand ambassador for the Asia-Pacific region
August 3, 2022
PUMA appoints K-pop boy band NCT 127 as its new brand ambassador for the Asia-Pacific region
August 3, 2022
K-Pop fans, this one is for you! Korean band NCT 127 has joined the PUMA family as a new Asia Pacific Ambassador! NCT 127 is a well-known K-pop boy group that has gained great popularity among the younger generation (Gen Z and Gen Alpha) throughout the APAC region, including Japan, China, Singapore and Thailand.
'NCT 127' was chosen as an ambassador to reflect the rapid rise of K-culture in the world. The group is a sub-unit of the 23-member boy band NCT and consists of Taeil, Johnny, Taeyong, Yuta, Doyoung, Jaehyun, Jungwoo, Mark and Haechan.
Watch NCT 127's first campaign with us, featuring the SLIPSTREAM
View this post on Instagram
Global popularity
The group has released a number of hit songs, including "Hero", "Sticker", "Cherry Bomb" and "Highway to Heaven". With their third full-length album released in 2021, they sold over 3.64 million copies. The band entered third place on the US Billboard's main album chart 'Billboard 200'. This is the highest ranking and longest lasting chart entry among K-POP albums released in 2021. In addition to Billboard, 'NCT 127' has also entered the 'Official Albums Chart Top 100,' the main official music chart of the United Kingdom, as well as various global music charts in countries such as Germany, Australia, Japan, and China.
View this post on Instagram