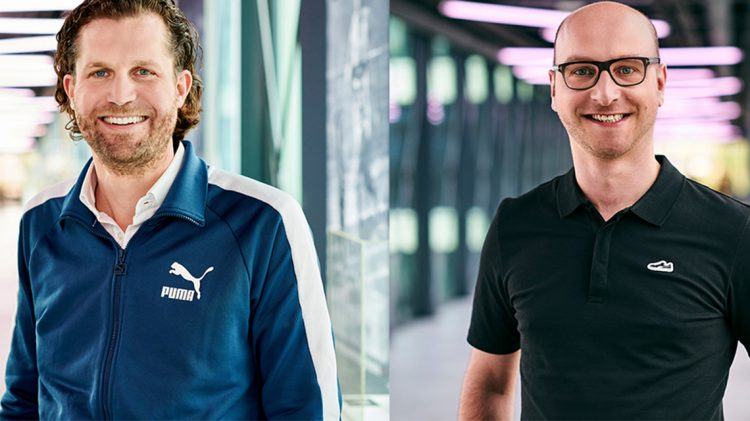 Changes to our
Board of Management
PUMA appoints Hubert Hinterseher and Arne Freundt as new members to the Board of Management
May 5, 2021
PUMA appoints Hubert Hinterseher and Arne Freundt as new members to the Board of Management
May 5, 2021
PUMA has appointed
Hubert Hinterseher

as its

new Chief Financial Officer

and

Arne Freundt

as its

new Chief Commercial Officer

starting June 1, 2021.
Michael Lämmermann, our Chief Financial Officer, has decided to step down from the board after eight years on the job. Michael, who has been with PUMA since 1993, had originally planned to end his time with PUMA when his contract expired at the end of 2020. Because of the COVID pandemic, he agreed to stay on for another year. He will now step down from the board on June 1, but he will remain with us as an adviser to guarantee a smooth transition until the end of the year.
We have decided to make two new appointments to our management board.
Hubert Hinterseher will replace Michael as CFO and will be responsible for Finance, Legal, IT and Business Solutions. Hubert has been with PUMA for more than 16 years and most recently worked as the Global Director of Financial Controlling.
Arne Freundt will be appointed to our new Chief Commercial Officer. He has been with PUMA for about 10 years and currently holds the position of Regional General Manager EMEA. In his new role as CCO, Arne will be in charge of Sales, including Retail & eCommerce, and Logistics. All Areas except for PNA and China will report directly into him.
Anne-Laure Descours will continue as Chief Sourcing Officer, responsible for sourcing and development.
I'm very proud that we were able to fill these important Board positions with internal candidates and guarantee a smooth transition. I want to thank Michael for his outstanding contribution to our company over the past decades and I wish Hubert and Arne all the best in their new roles.