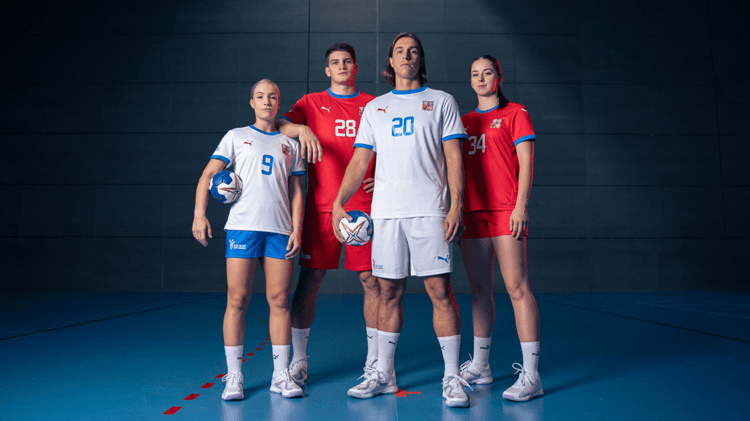 Red, White and Blue
PUMA and the Czech Republic National Handball Team enter long-term partnership
September 14, 2023
PUMA and the Czech Republic National Handball Team enter long-term partnership
September 14, 2023
PUMA is officially the main partner of the national Czech Republic handball team!

The partnership puts PUMA in the spotlight ahead of the Women's World Championship and Men's European Championship this season. PUMA has created three kits based on the country's three colours: a red home kit, white away kit and blue third kit. 🔴⚪️🔵

Currently, the Czech Republic handball teams are experiencing the highest attendance at national team matches in history, a significant increase in memberships and has a secure spot as one of three television viewings for team sport. "Handball for the long time has had a great position in Czech sports, which is now enhanced by the growing interest of spectators. That is why we are pleased that we could become its partner. The upcoming season is full of challenges, especially in the form of top men's and women's championships, and I am convinced that our cooperation will also contribute to the dream goals," says Jan Sochor, PUMA General Manager Eastern Europe & EEMEA Distribution.

The partnership announcement of the national team follows as PUMA announced its sponsorship with HCB Karviná, one of the best teams in the Czech Republic, last year.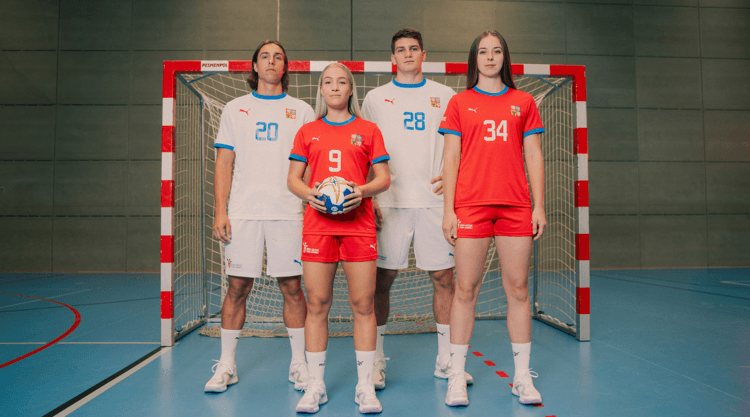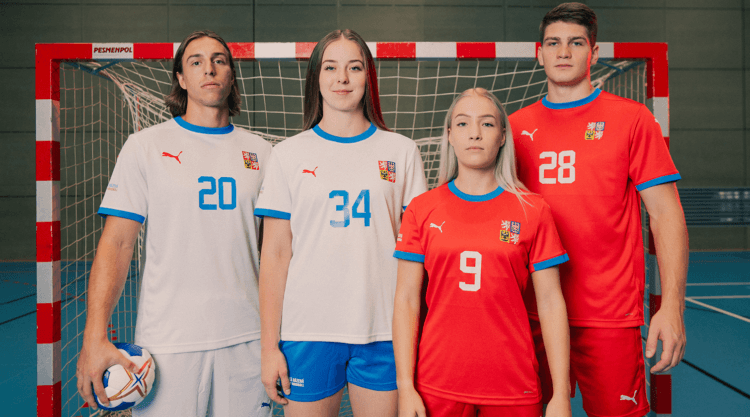 "Czech handball has a rich history and a passionate fan base, which can create a stormy and above all winning atmosphere at matches, which we will certainly be happy to be a part of. For the jerseys, we bet on traditional national colours and we believe that whether our national teams will be playing in red, white or blue, the jerseys will bring them luck."
-Miloslav Ptáček, PUMA Teamsport manager for the Czech Republic and Slovakia.
PUMA National Team Players
Coinciding with the team partnership, national team players Jaroslav Trkovský, Matěj Havran, Adéla Stříšková and Julie Franková are part of the PUMAFam.