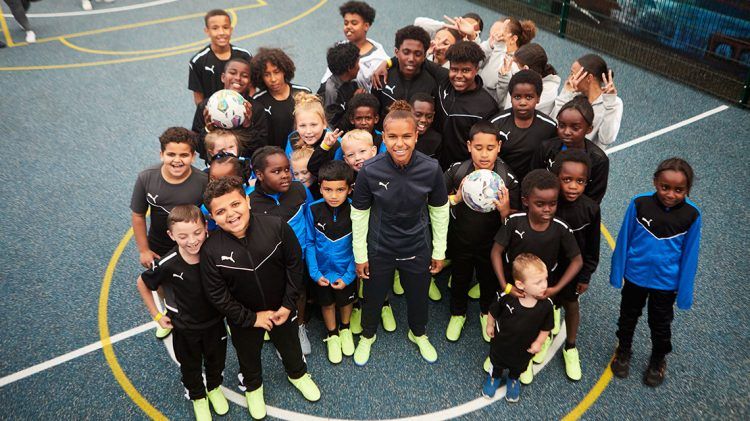 GIVING BACK TO
HER COMMUNITY
PUMA AND NIKITA PARRIS OPEN NEW SPORTS COURT IN LIVERPOOL
September 22, 2022
PUMA AND NIKITA PARRIS OPEN NEW SPORTS COURT IN LIVERPOOL
September 22, 2022
It's official! After an incredible summer of women's football, we've partnered with European Champion Nikita Parris to renovate the Princes Park Methodist Centre sports field in her hometown of Toxteth (an inner-city area of Liverpool, England). The goal is to provide a safe space and access to facilities for local youth to pursue their athletic dreams. Now the newly renovated sports field has been opened with a special event attended by her family, friends and children from Nikita's local leisure center. Take a look!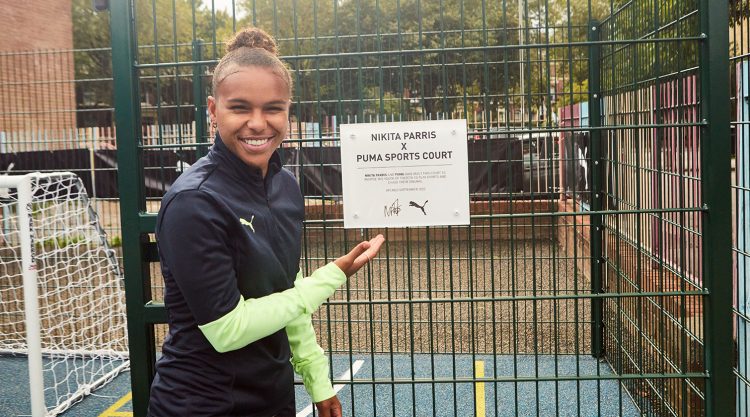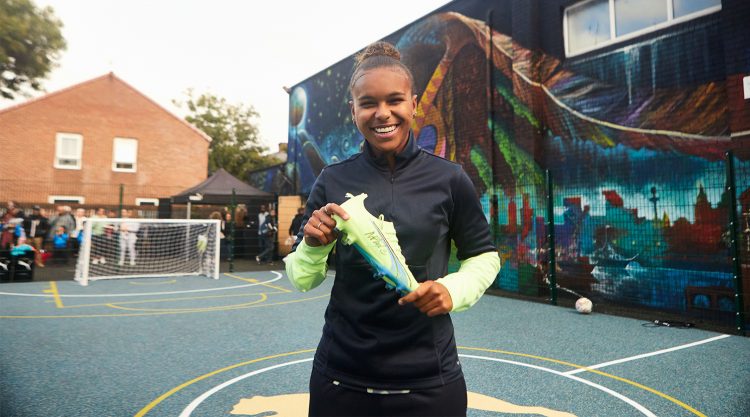 The event hosted a group of young girls and boys from the local leisure center to meet their hero and play in a number of small sided games to celebrate the opening of the new court. The new facility will be open to all children in the local area giving everyone the chance to play.
The project began when Nikita decided the time was right to refurbish the old facility where she started to play football as a young girl. Our aim is to give a new generation the platform to enjoy playing sport.
"I am so proud to be able to give back to my community. I grew up in the area and this sports court was the start of my football journey. I want to inspire a new generation of young girls and boys to try sports and to pursue their dreams of playing sport at the highest level. This is a place I felt safe as a child and now I want to provide a safe place for a new generation of children in the area."
Nikita Parris at the opening of the Nikita Parris x PUMA Sports Court