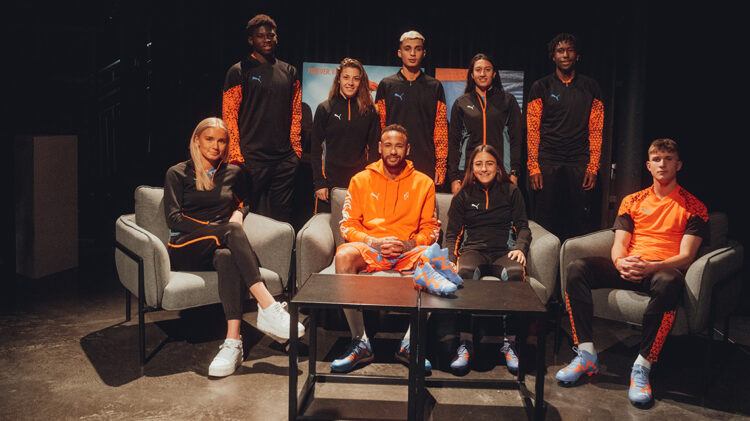 Time to hoop in Paris 🇫🇷
PUMA and Neymar Jr. take you into the FUTURE of FOOTBALL with the FUTURE Supercharge
January 20, 2023
PUMA and Neymar Jr. take you into the FUTURE of FOOTBALL with the FUTURE Supercharge
January 20, 2023
Once you go FUTURE, you'll never go 🔙! We have launched the next evolution of our FUTURE football boot franchise last week in Paris. Our special FUTURE World event was hosted by Neymar Jr. himself as he searched for the game's next future star. Learn all about it in our video wrap up below.

Our new FUTURE football boot is all about pushing the boundaries of what can be done on the pitch, all whilst doing it with style. Check it out!
"The FUTURE continues to evolve. I need a boot that feels comfortable and allows me to move with speed in all directions. The new FUTURE feels even more supportive and adaptive which helps me to make quick cuts when dribbling with the ball, so I can play without restraint. The launch of the new boot was also a beautiful moment because we sought the FUTURE of football by giving everyone the opportunity to participate in our FUTURE Challenge to become a member of the PUMA family."
Neymar Jr.
Dreams came true when crowning two winners of the FUTURE WORLD challenge. They won an official PUMA Football sponsorship. 🤯
View this post on Instagram