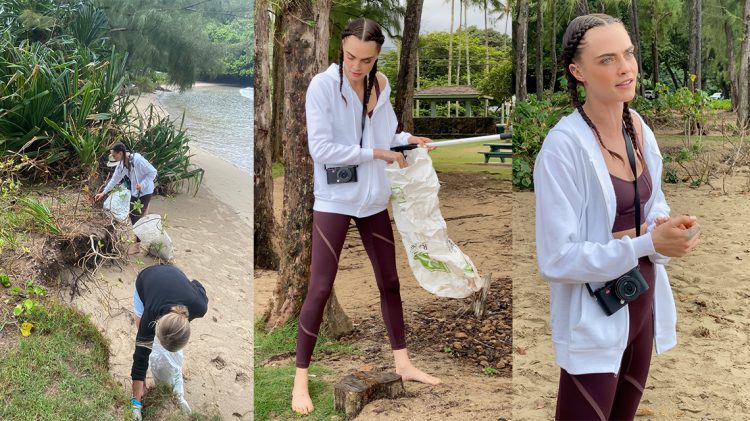 Beach clean up
in Oahu, Hawaii
PUMA AND CARA DELEVINGNE CLEAN UP BEACH IN HAWAII
September 30, 2021
PUMA AND CARA DELEVINGNE CLEAN UP BEACH IN HAWAII
September 30, 2021
Last week, PUMA hosted a beach cleanup in Oahu, Hawaii, following a photo shoot with our ambassador Cara Delevingne.
We were lucky to use this beautiful island for our photoshoot. It felt natural to give back and leave the beach cleaner than we found it.
Cara and members of a local organization teamed up to clean Kahana Bay Beach. Together, Cara and the volunteers removed debris including plastic, fishing nets and ropes.
We are committed to make our entire product range better by using more sustainable and innovative materials across all of our products. For this we have set ourselves ambitious targets, the 10FOR25, to constantly improve our sustainability performance in all areas including climate action, circularity and plastic and oceans.
Our Aim: By 2025, nine out of ten PUMA products will be made of more sustainable materials.