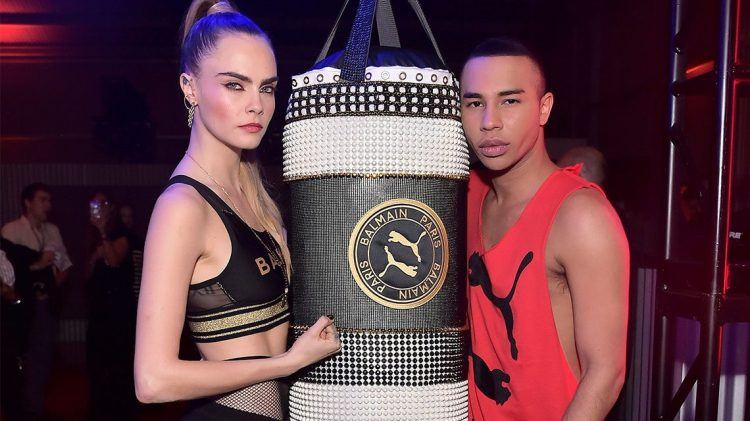 Stronger together:
Luxury & athleisure
join forces
PUMA and BALMAIN's new fashion frontier
November 25, 2019
PUMA and BALMAIN's new fashion frontier
November 25, 2019
Luxury and athleisure, long rivals in the fashion scene, are joining forces, making a strong appearance on the new fashion frontier.
PUMA and BALMAIN celebrated the launch of their first creative collaboration, and Cara Delevingne teamed up with BALMAIN creative director Olivier Rousteing to make the launch a resounding success. The VIP event, which took place on November 21st in Los Angeles, California, made headlines in the L.A. Times and Vogue, raising the eyebrows of fashionistas across the globe, thanks in part to special guests like Shanina Shaik, Eva Longoria, and Alessandra Ambrosio (amongst others).
Slide to see
the special guests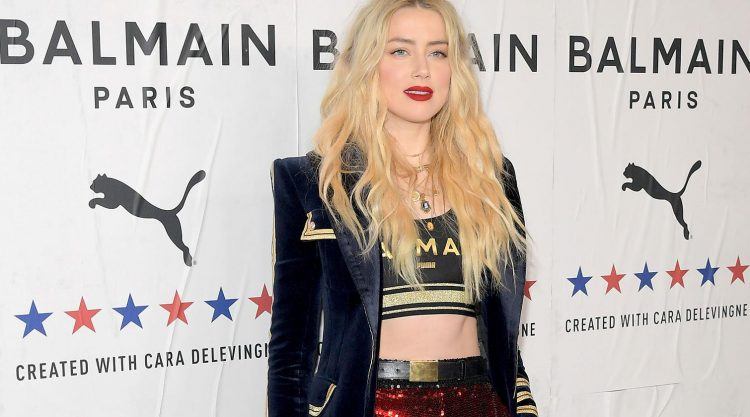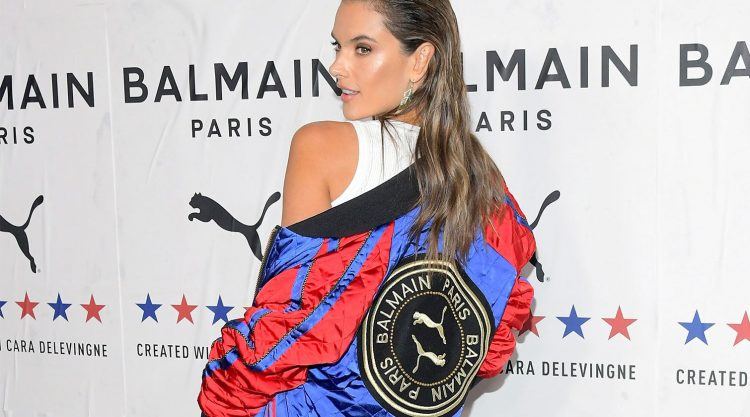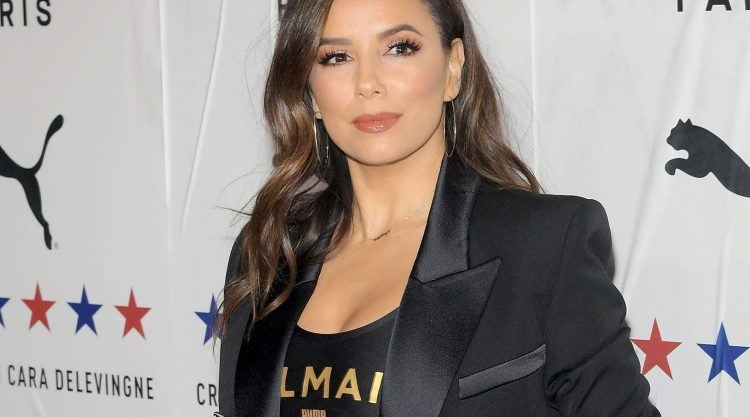 Attendees entered the industrial space to find custom-designed punching bags and a boxing ring in the center, set up in an interactive exhibit. Once inside, guests were encouraged to fight an unexpected opponent… themselves. After taking a selfie of themselves in a kiosk, each guest's image was projected against a padded wall. Then, using a pair of boxing gloves, the stars were encouraged to punch the image of themselves, or otherwise interact with their on-screen clone.
The fun was captured via Augmented Reality technology and each guest received a :15 second video of themselves interacting with their spitting image. The activity achieved "knock-out" status for giving VIPs something to talk about long after the event!
It's about self-belief, love, community, communication. The relationship you have with yourself. That everyone deserves to feel good and beautiful.
The evening ended with a powerful performance where the 35-piece collection was showcased, culminating in the special appearance by PUMA Ambassador Cara Delivingne and BALMAIN Creative Director Olivier Rousteing. The performance echoed the PUMA x BALMAIN campaign's spirit and included solo performances, duets and group moments showcasing dance through an equal balance of love and hate. Fighting the good fight.
Picture Credits: Getty Images