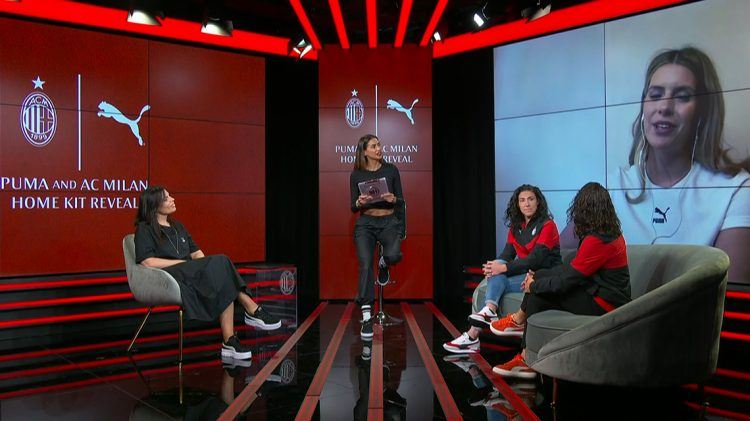 SHE MOVES US
Move
like
Milan!
PUMA and AC Milan introduce their new Home Kit at an exclusive digital panel talk
May 11, 2021
PUMA and AC Milan introduce their new Home Kit at an exclusive digital panel talk
May 11, 2021
Let´s move the game forward! Yesterday,
Laura Fusetti

and

Verónica Boquete

from the

AC Milan Women´s team

, revealed the

new home kit for the 2021/2022 season

at a digital Panel Talk. The athletes were joined by PUMA´s Teamsport Product Line Manager, Agnesa Hoxha and Francesca Scarpa, Brand Manager at AC Milan. The new jersey will

debut on pitch for the first time ever with the AC Milan Women´s squad

.
We think it was about time – For the first time in Serie A history, a Women's team will debut a club's Home kit on pitch when AC Milan's Women's team take on Sassuolo in their penultimate Serie A fixture this weekend. The Men's team will follow by wearing the new home kit on May 16 against Cagliari at the San Siro. As part of our #SheMovesUs platform, we organized an exclusive digital panel talk, to find out more about the meaning of this step. the inspiration behind the design of the new kit and to talk with two of the team players about their goals and their way to the top of the game.
Watch the full press conference here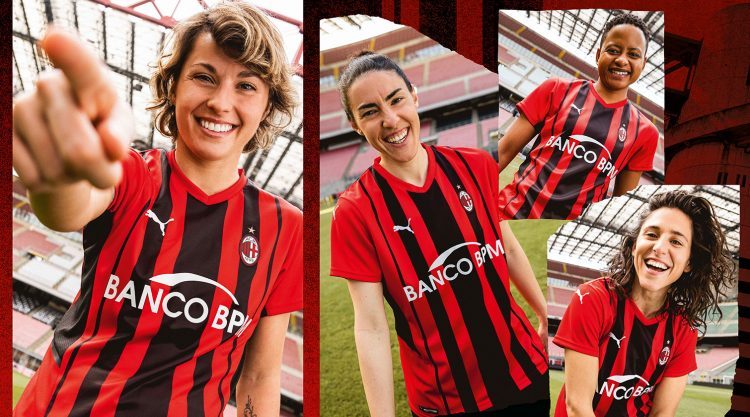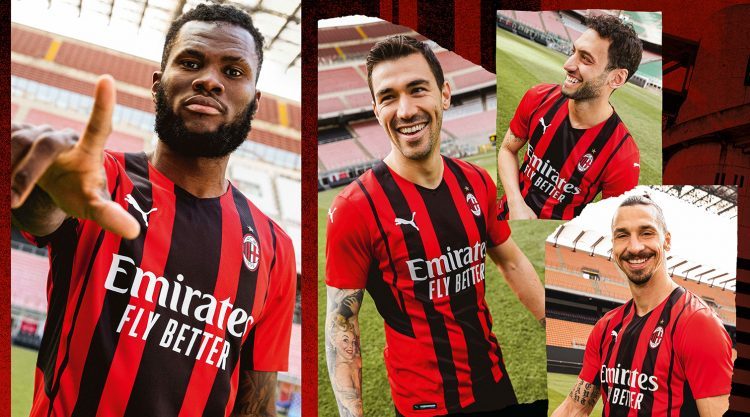 The jersey
The jersey features Milan's iconic red and black stripes reinterpreted at various widths in a single, symmetrical design, celebrating the creative balance of tradition and modernity giving rise to a new Milan, from the pitch to the streets to the city skyline. As a horizon of modern skyscrapers emerges in the city, so does a new state of mind. The Milanese are embracing international influences at a striking pace, setting their sights on the future, eager to spark a new era of creativity and innovation for the ever-elegant metropolis.
The new AC Milan Home jersey combines 100% recycled polyester with advanced PUMA dryCELL thermoregulation technology to ensure uncompromising fit and mobility, keeping the athlete dry and comfortable. The jersey integrates an Ultra-light jacquard structure into the back of the jersey to enhance breathability during intense performance.