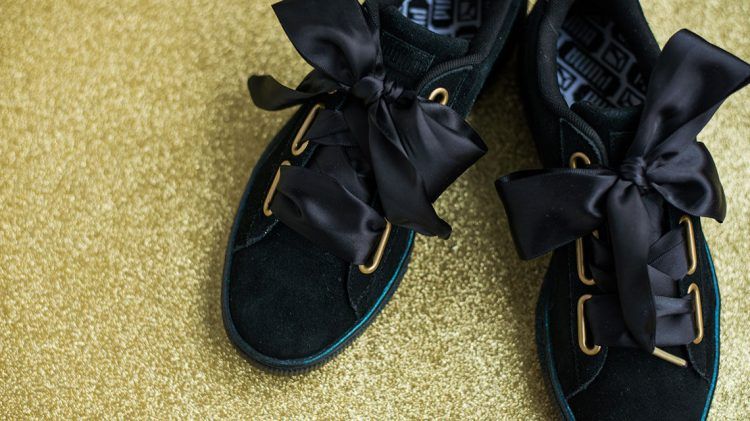 The
Heart
Breaker
No end in sight! The Heart Success Story continues
February 21, 2017
No end in sight! The Heart Success Story continues
February 21, 2017
We continue to break rules and heart this season with two follow-up styles to the
loveable Basket Heart

: The Suede Heart Satin and Basket Heart Explosive.
The Suede Heart Satin is a chic update to the Basket edition that was already introduced last season and stole the hearts of many. These satin babes are set to steal the show, once again with a luxe suede upper in tonal colors of Ultra Magenta, Grey Violet and Black. Statement thick satin laces give it a classy edge.
The Basket Heart Explosive offers a funky look that's easy to style with your wardrobe staples. Available in Black and White colorways and decked in premium leather upper, these head-turners shine with an iridescent Formstripe on both sides of the sneaker. Topping the look are trademark thick statement laces.
"We are always looking for ways to invent female specific versions of our classics and the winning formula tends to be taking a Men's iconic style and changing just one detail," explains Carly McKenzie, Senior Designer Sportstyle Footwear and the creative brain behind the Basket Heart. "Re-interpreting just one element can give a feminine twist and create a new female specific style."
The Suede
Heart Satin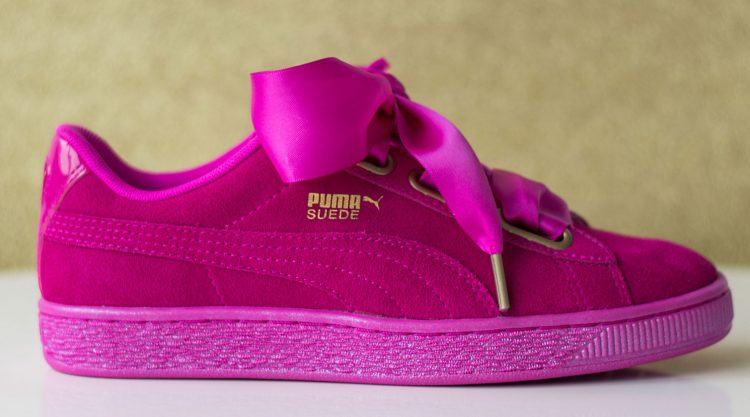 In this success story, the changed detail was the lacing. "Back in the 70's, B-Boys styled their Suedes with fat laces. I took this idea and blew it up further to create a super wide lace that ties with a bow", Carly says, adding that the idea of the Basket Heart was born in the first two days after she had come back from a two-year maternity leave.
The Basket Heart and Suede Heart come with two different kinds of laces, a sporty, fat lace and a satin bow. "You can wear the shoe super sporty or you can make it look really girlie," explains Carly, "So you are getting two styles out of one shoe."
Go with
your
daily mood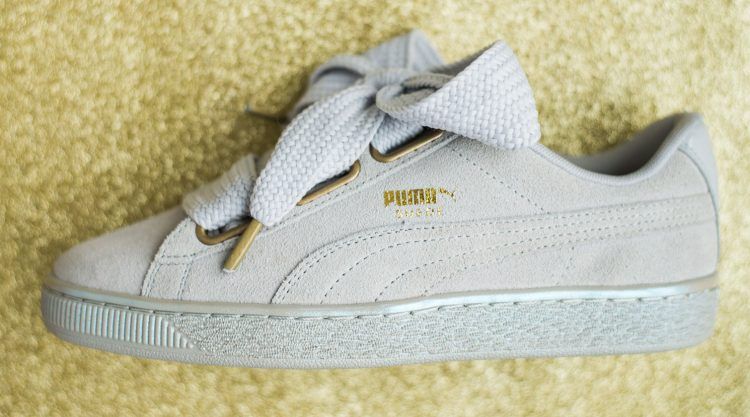 Carly took her inspiration for the Heart from the way girls style their sneakers. "The difference between how a boy and how a girl wear sneakers is the styling. If you look at how girls are wearing the Basket Platform now, they are quite often wrapping the laces around their ankles and this is something that a boy perhaps wouldn't do."
There will be many more colour drops coming out, the 31-year old designer promises. "We are now having almost a new drop every month."
So, stay tuned for the next one to break your heart.
I think the reason people like the Heart so much, is that it's the perfect balance of PUMA identity and femininity.