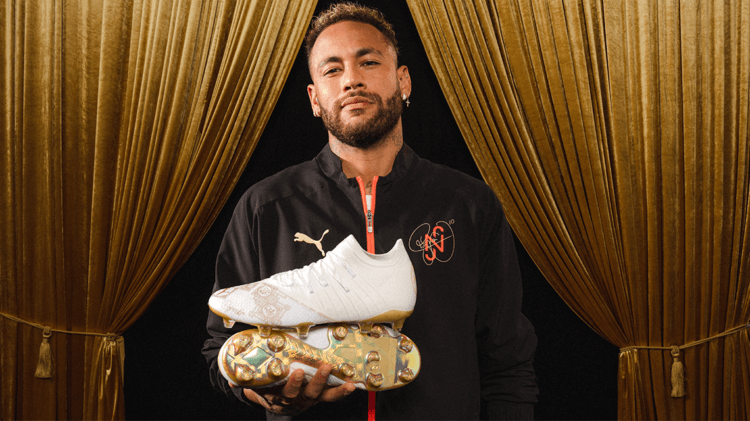 Greatest of all Time
Neymar Jr. Becomes Brazil's Highest Ever Goal Scorer
September 11, 2023
Neymar Jr. Becomes Brazil's Highest Ever Goal Scorer
September 11, 2023
78 goals and counting!
Neymar Jr.

has officially become

Brazil's highest ever goal scorer

after scoring his historic 78th goal for the country. At the age of 31, Neymar Jr. has claimed the title previously held by PUMA Athlete and Ambassador Pelé.

Neymar Jr. scored the landmark goal in Brazil's 2026 World Cup qualifying match against Bolivia, which ended in a 5-1 victory. To honour the record, PUMA and Neymar Jr.  have designed and created 78 limited-edition FUTURE football boots that will be presented to 78 of the most influential people in his career – including family, friends, coaches and current and ex-teammates. The boots also feature 10 unique icons created from images drawn by Neymar Jr. that represent 10 special moments from his life.
"Breaking the record is a dream come true. Pelé is my hero and has been an inspiration to me and many young children growing up in Brazil. I would not be where I am today if it was not for the support of my family and the many who have helped me along my journey. After reaching 78 goals I wanted to do something special and show my appreciation for them. Together with PUMA we have created 78 pairs of FUTURE football boots that will be gifted to the 78 people who have influenced me on and off the pitch. To those people I want to give my gratitude and a part of this record that they have helped me achieve."
– Neymar Jr.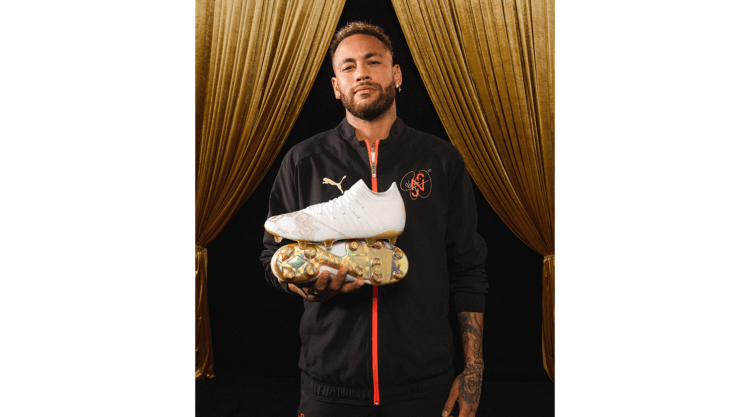 TEN SPECIAL MOMENTS THAT ALL LED TO ONE RECORD-BREAKING GOAL 💥
Neymar Jr. drawing himself as

Pelé

in his school notebook.
A

letter

Neymar Jr.'s mother wrote to him.
The

bus stop

where he used to take the bus to practice.

Zito

– Santos FC's idol that gave him his chance at Santos.

First trophy

as top-scorer in a youth championship.

Betinho

– Neymar Jr.'s first coach.
7th March 2009.

Debut

for Santos.
Neymar Jr.'s

first goal for Santos

and goal celebration.
Neymar Jr.'s

first goal for Brazil.

Neymar Jr.'s

first Championship for Brazil.