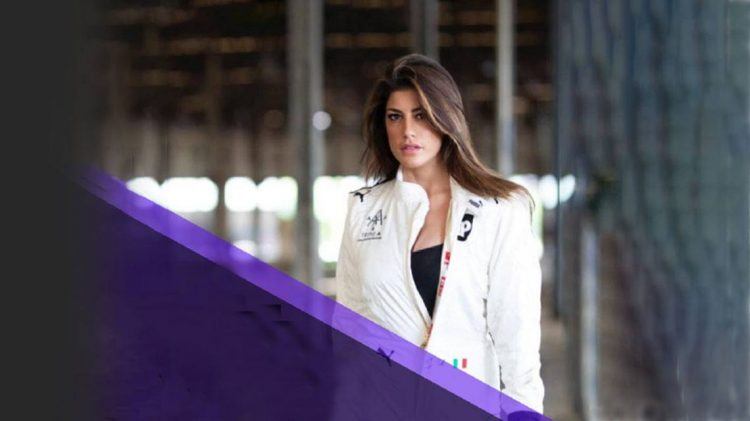 Motorsport Fans Co-Design
Vicky Piria's Race Suit
Dozens of fans submit stylish designs for race car driver of PUMA-Sponsored W Series
April 24, 2020
Dozens of fans submit stylish designs for race car driver of PUMA-Sponsored W Series
April 24, 2020
Vicky is a race car driver, so she is most definitely used to challenging situations. But she never expected a simple
Instagram contest

to be so tough. When the "tags" started piling up on her Instagram channel from fans with

excellently designed race suits

, it suddenly hit her. She'd have to make some very tough decisions.
Last week, Vicky Piria and PUMA Motorsport announced a fun contest for racing fans. People were invited to send in designs of the race day suit they thought would fit best to Vicky. After 24 hours of intense deliberation, on Tuesday, Vicky announced the official decision. Of the dozens of beautiful designs painstakingly created by talented fans, three were selected as the "winners".
1st Place
Went to @noemicrania, who designed a white suit with violet and gold accents.
2nd Place
Went to @igorlaerte95, with his white suit offset with black and gold trimming.
3rd place
Went to @alex.broletto, with his stylish white suit accented with black, pink and gold.
ABOUT VICKY
Piria began karting in the race car arena in 2003, working her way up from the junior ranks, through the KF3 category by 2008. In 2009, she graduated to single-seaters (for newbies to the motorsports arena, that's just a race car with the wheels outside the car's main body, which usually has a "single seat"). She then competed in the Italian Formula 2000 Light and Formula Renault 2.0 championships for Tomcat Racing, and in the Formula Lista Junior opening round at Dijon. In 2010, Piria switched to the newly launched Formula Abarth series in Italy with Tomcat Racing. She finished in fourteenth place at Magione, bringing her to 34th place in the overall series. Piria remained in Formula Abarth for a second season in 2011 but switched to Prema Powerteam, when the series split in European and Italian series. She had five-pointscoring finishes in Italian and three European Series and finally finished fifteenth and eighteenth respectively.
In 2012, Piria made her debut in the GP3 Series with Trident Racing and in 2013 she raced in the European F3 Open with BVM Racing. She finished tenth (in points). In 2014 she raced for JDC Motorsports in the Pro Mazda Championship, part of the Mazda Road to Indy. Piria was one of only three female drivers who took part in the the 2014 championship.
In 2019, Piria was selected to participate in the newly created W Series. After passing the first phase and final selection, she became one of 18 drivers selected to compete in the 6-race series, as the only Italian.
The winner of the Vicky Piria Instagram competition will receive a PUMA gift box with footwear, apparel and accessories from PUMA Motorsport
Bummed that you couldn't participate in the Instagram contest? Just keep an eye on PUMA's various social media channels, so you don't miss a thing. Below is a list of just a few of the places you can find us on Instagram. And remember justby showing up and joining in, you're helping us stay #StrongerTogether.