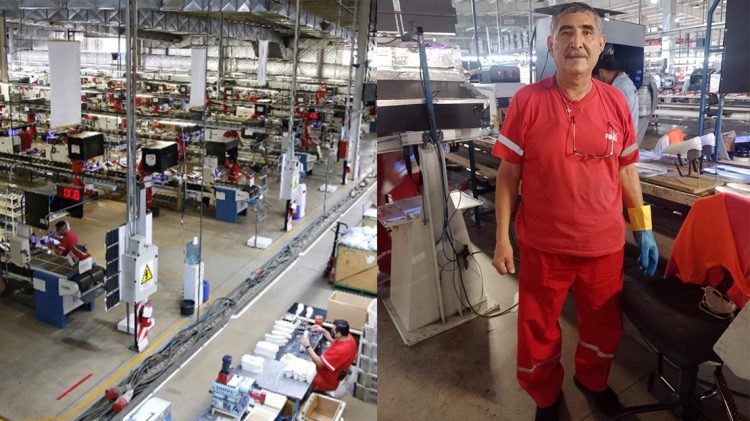 39 YEARS AT PUMA LA RIOJA
INTERVIEW WITH ORLANDO DÍAZ, PRODUCTION OPERATOR AT PUMA'S FACTORY IN LA RIOJA
December 15, 2022
INTERVIEW WITH ORLANDO DÍAZ, PRODUCTION OPERATOR AT PUMA'S FACTORY IN LA RIOJA
December 15, 2022
Meet Orlando Diaz! Orlando has worked for PUMA for thirty-nine years and is currently a production worker at PUMA's Argentinian plant in La Rioja. His long career at PUMA is a great story of self-realization and growth within the company. We invite you to learn more about Orlando, the man behind the emblematic Borussia.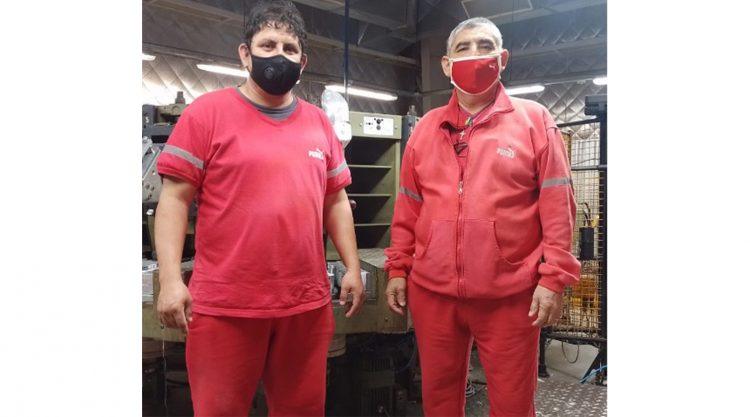 During those years, the production of boots was already very significant. The endowments corresponding to three shifts reached a total of 400 pair of shoes per shift. At that time, the assembly technology was not yet in use. For about three years, Orlando ran the same machine.
"I wasn't part of a large team, only two people worked per shift. We were in charge of the production of boots for children and rugby boots. At the beginning, I only worked with an old machine until a new one was brought, one that we still use with much more advanced technology", says Orlando. "The factory then incorporated the shoe assembly technology, thus having a greater variety of articles and technologies", he adds.
At that time, Orlando began to rotate between different positions within the factory, gaining knowledge in the production process's full operation. Nowadays, 39 years after his first steps, he is known as "the man behind the legend". And when we refer to the legend, we mean the iconic Borussia boots.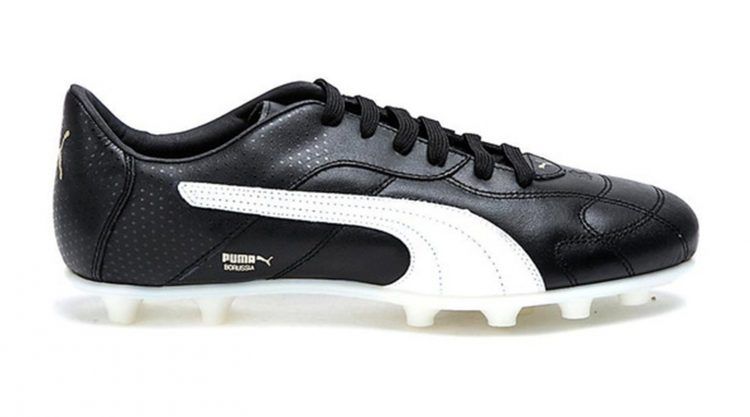 ORLANDO AND THE BORUSSIA BOOTS
Borussia boots were immortalized from the moment Diego's Goal of the Century took place in the unforgettable football match against England. Overtime, they became a national icon that transcended Argentine generations and up to this day still stands as a sales-leading product. They are also recognized worldwide within soccer fans. Currently, these same boots are still manufactured entirely at our local factory in La Rioja.
"I'm proud of being part of the productive process of the emblematic Borussia boots. People always ask about them, their history, and for many, they still are the best boots. It makes me very happy to be able to make them".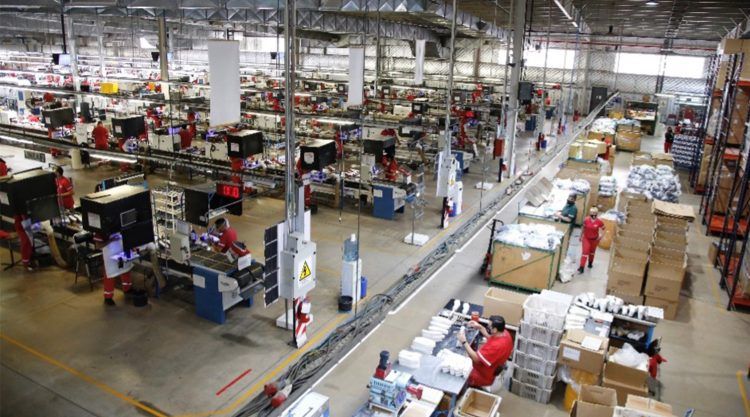 HIS LOVE FOR THE FACTORY
Orlando highlights that in the most difficult times that the country had to face, the company always made sure to prioritize the well-being of its collaborators above everything else. "PUMA has always transmitted the value of courage and the desire to keep growing to us. During uncertain times, PUMA provided excellent employment conditions and ensured stability. There wasn't one person who didn't want to work at the factory", recalls Orlando.
Today, Orlando is 63 years old and he tells us the factory witnessed him become a father six times. One of his sons followed his steps by joining the factory's team and working with him to this day. Alberto Diaz has been working in "line 2" doing the gluing process for ten years. Previously, another of his sons had worked at the factory but later continued his career in another field. For all these reasons, PUMA is truly part of the DNA of both Orlando and his family. "I am very grateful to the factory. It continues motivating me every day to come to work and experience the positive environment and team spirit that we live here. I am now 63 years old and I feel grateful to be able to get up every day, breathe, open my eyes, have my family by my side and a job that I've been passionate about since day one", he says.
PUMA HIGHLIGHTS
What Orlando highlights the most about PUMA is the constant desire to grow as a company and its improvement in infrastructure. "The time I've worked in the factory has allowed me to see the changes that took place overtime and the constant improvement in many aspects. The factory grew quite a lot and at the right time. Regarding my personal experience, I consider that we work with a lot of respect towards one another. You can always bring up any situation and be trustful that you will be heard".
Orlando believes that the path we must follow is to work joyfully, knowing you are in a space that offers both comfort and challenges at the same time.
"I feel very proud and happy to be able to tell my story! When I was told about this interview, I quickly told my wife who replied that this is the good part of having done things the right way, to be persevering and grateful. Regarding the new generation, my advice is to always have respect and passion for what you do".