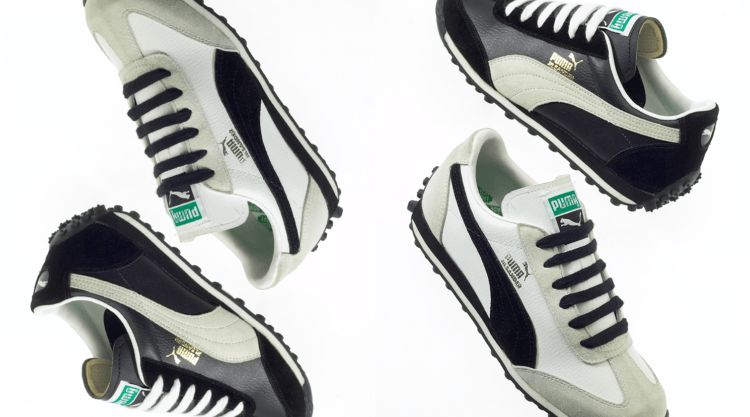 How Puma pioneered
the fashion collaboration
"If you look back, there are only a handful of truly revolutionary fashion moments, and I'd say that this is probably one of the most impactful."
November 17, 2023
"If you look back, there are only a handful of truly revolutionary fashion moments, and I'd say that this is probably one of the most impactful."
November 17, 2023
While
collaborations between sports and luxury brands

have become commonplace, our

pioneering partnership

with Jil Sander set the precedent for todays fashion. In 1998,

we redefined the norms

of the exclusive fashion industry by embarking on a groundbreaking collaboration with Jil Sander.
Read on how
Heiko Desens

, Global Creative Director of Puma, and design icon

Jil Sander

go down memory lane in their recent interview with the

i-D Magazine

.
"At the time, fashion was a very elite, exclusive space, particularly when it came to footwear."
Heiko Desens reflects on that time in the late nineties. The partnership with Jil Sander, a leading fashion designer of the era, was unconventional and initially met with surprise.
"It was something that the world hadn't seen before, so it definitely came as a bit of a shock."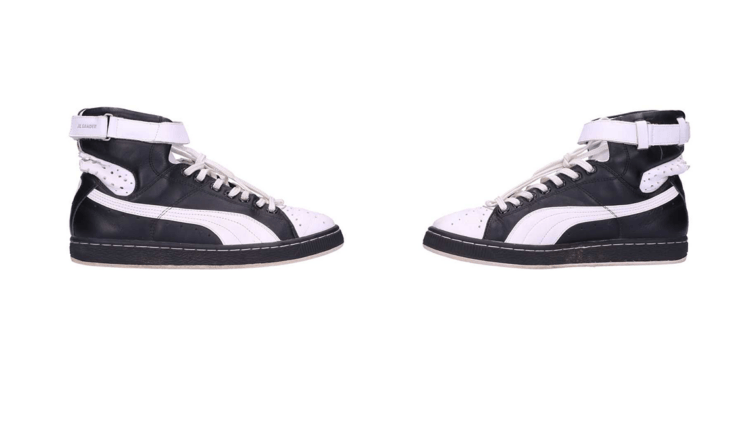 Jil Sander's motivation for the collaboration stemmed from a desire to create contemporary alternatives to conventional footwear.
Heiko Desens explains,
"Talking to Jil, she'll often tell you that her intention was actually quite selfish. Her drive was really to create a comfortable shoe that served her lifestyle as a fashion professional, with all its travel and hectic schedules."
"My wish was to interpret the casual look of a sneaker in a high-class way, using real leather since I had fallen in love with the super soft leather of boxing boots. Thus, I approached Puma with my idea, we started to dream." Jil Sander recollects.
The collaboration resulted in the Jil Sander King, a sleek and unisex sneaker that harmonized Jil Sander's signature chic aesthetic with Puma's sporty dynamism.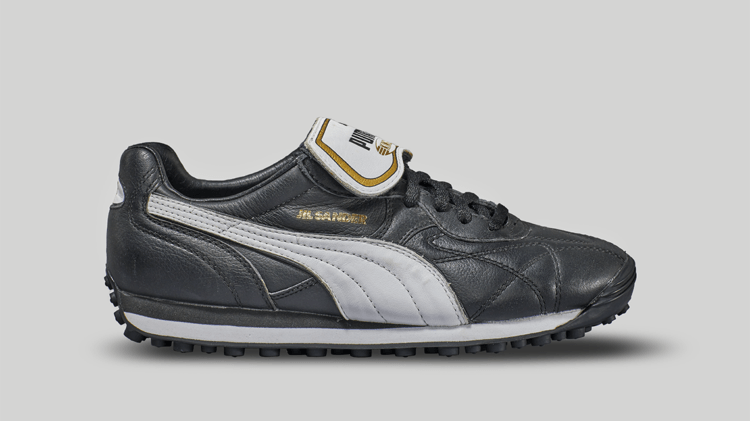 The success of the Jil Sander King paved the way for the development of the Puma King Avanti, described by Heiko Desens as one of PUMAs "true icons."
A legacy that was recently reaffirmed with a reinterpretation of the Avanti King in collaboration with Rihanna's Fenty.
Jil Sander continues that
"In the middle of the nineties, we were the first to conceive of a luxury sneaker. We opened the door to customization, limited editions, glamour sneakers. It was the logical next step for the sports industry."
As Heiko concurs that,
"If you look back, there are only a handful of truly revolutionary fashion moments, and I'd say that this is probably one of the most impactful, both creatively and commercially."
Read the full story of how PUMA influenced sports and fashion brands to become more adventurous in design and less exclusive, paving the way to the fashion landscape we know today on i-D.vice.com.