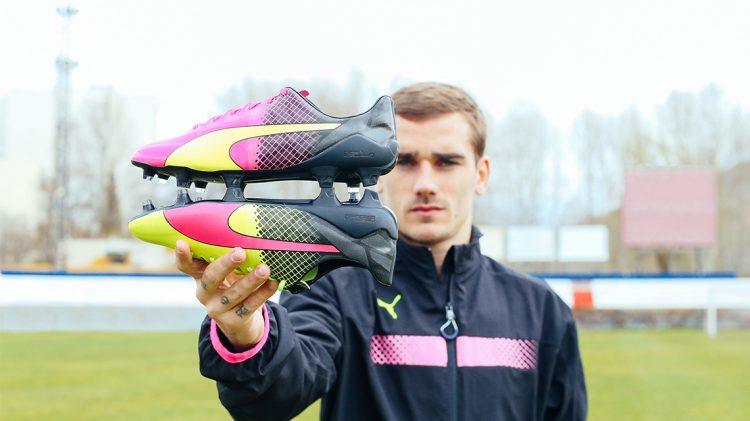 (Griez)man(n)
of the match
PUMA player Griezmann scored twice
July 8, 2016
PUMA player Griezmann scored twice
July 8, 2016
PUMA player
Antoine Griezmann

 scored twice in last night's Semi-Final match against Germany, catapulting his side to the Final of the European Championship. After converting a much-debated penalty for a handball by Bastian Schweinsteiger in the first half, Griezmann sealed France's victory in Marseille with another goal in the second half of the game.

Griezmann was already the top scorer of the tournament, but confirmed his lead with last night's additions, now in the scoring lead with six goals and two assists overall. All of his goals were made in his PUMA evoSPEED Tricks boots, giving our brand great visibility when the cameras zoomed in on his feet after each score.

"For me, the player who will stand out is Antoine Griezmann – because he is French! Seriously, Griezmann has developed into an offensive leader for France and his club team," said our Head of Business Unit Marketing Teamsport, Dominique Gathier, when we had asked him which PUMA player will stand out in the tournament – so far, he is completely right!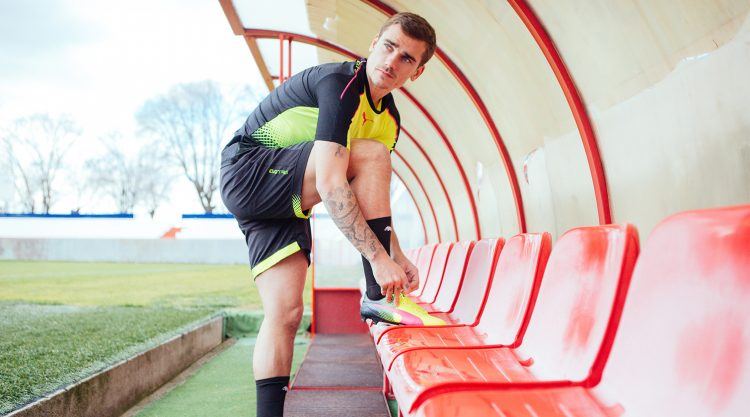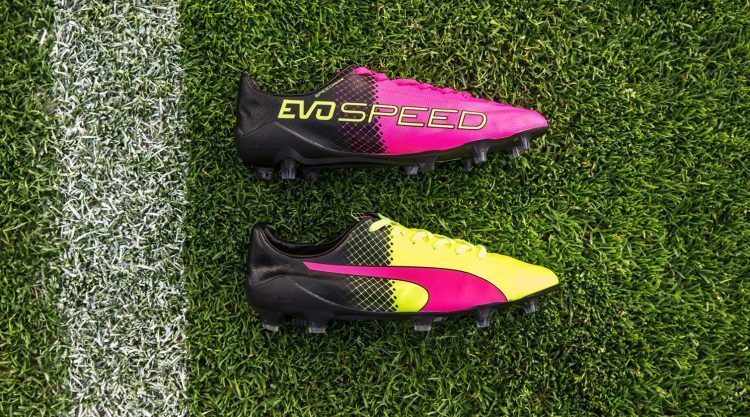 Griezmann leaves behind the second and third top scorers with just three goals each, including teammate and PUMA player Olivier Giroud. On Sunday, they will be facing Portugal together with their team in the Final at the Stade de France.
On the Portuguese side, our focus will be on our other two PUMA players in the Final. One is the goalkeeper, Rui Patricio, who demonstrated his skills especially during some tough penalties in the Quarter-Finals, and the Semi-Final match against Wales on Wednesday. "The pressure during penalties is different from the pressure during a game," he told reporters for the UEFA site. Also on the Portuguese team is another PUMA goalkeeper, Eduardo Carvalho.
Let's see how Griezmann does in Sunday's Final in his home country – at this stage it wouldn't surprise many fans if he kept up his performance to become man of the tournament. Crossing our fingers for our PUMA man!