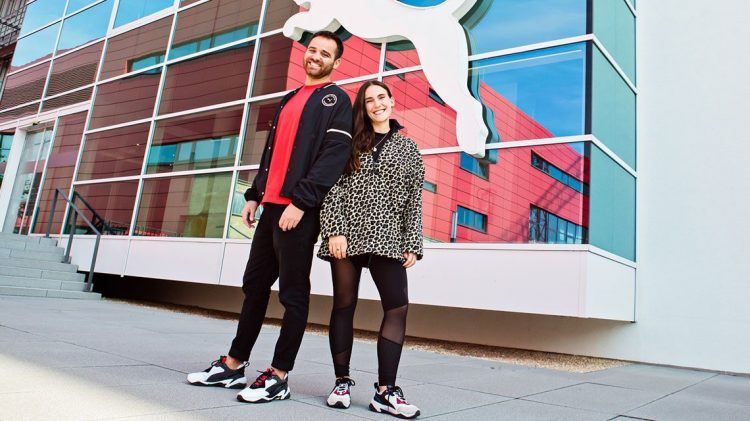 From Herzo to Chile
and Chile to Herzo
Nanna Weeke and Matias Fuentes swapped their jobs for three months
October 7, 2019
Nanna Weeke and Matias Fuentes swapped their jobs for three months
October 7, 2019
No matter how cozy you may feel in your
comfort zone,

sometimes you have to step out of it to keep learning and growing.
Nanna Weeke, Manager Merchandising Apparel at PUMA DACH, never had the chance to spend time abroad during her studies but wanted to have this experience.
Luckily, PUMA, as an international company with locations all over the world, provides a great opportunity to do that! So, Nanna started to look for possibilities to go abroad with PUMA and, with the help of her Teamhead, eventually decided to look for someone to swap jobs with. "My job is relatively well suited for a swap because every region has a Merchandising department," Nanna explained.
The difficulty was to find someone to swap the job with – until Nanna met Matias Fuentes, Regional Apparel Merchandiser LATAM, during a meeting at the Headquarters. Telling him about her plans and her search, his reaction was: "You just found someone!
Matias and Nanna started to work out a concept and after a lot of organizational work, budgeting and presentations, the job swap was finally approved: In summer 2019, Nanna would go to Chile for three months as Regional Apparel Merchandiser for LATAM and Matias would come to Herzo as Merchandising Apparel Manager for the DACH area.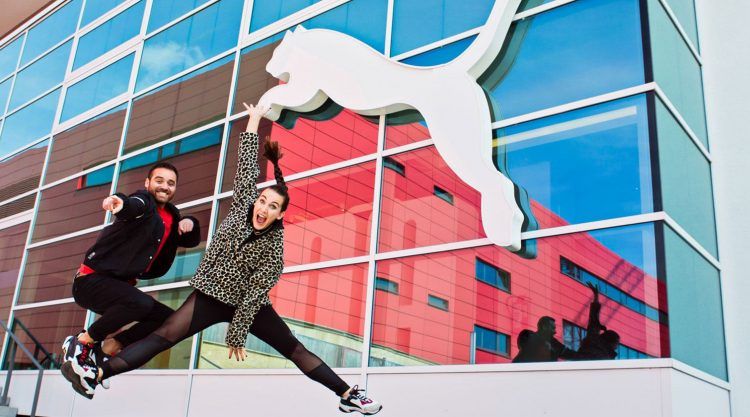 May 20th, 2019: First day of work
Jumping in at the deep end
Nanna started working for the LATAM team in Germany, as they were at the Headquarters for a meeting. "On my first day, I was not only part of that meeting but was given the opportunity to present the new collection to external stakeholders and important accounts, which was quite exciting," Nanna said.
Every country has its own customs..
A week later, Nanna moved to Chile to work with the LATAM team in Santiago. The first thing that was different was the welcoming. "Usually, In Germany you say hi and sit down, but in South America it is more common to give everybody a kiss on the cheek."
 "That was the same for me," Matias said. "When I came to the office on the first day my team was surprised when I greeted them the South American way."
Even though there was no official program that supported Nanna and Matias, it didn't take long for them to get used to their new, temporary, roles, thanks to their planning, the possibilities PUMA provides and the great support of their teams. "From the second day on, we were both completely integrated and took on our new positions," Matias said.
Job Swap is working
Nanna and Matias had regular skype sessions to make sure everything is on track, but after a few weeks, it was "business as usual" for both in their new roles. "I remember in my second week I was working and my Teamhead came by to see how everything was going," Matias said. "I had my inbox open and already some e-mails from the sales team, 'Job Swap is working' my Teamhead said, when she realized that people were contacting me directly, without even copying Nanna."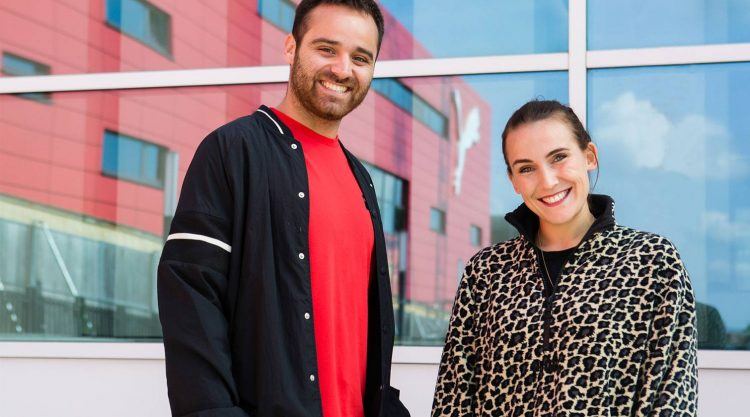 Personal and Professional Development
Living on another continent, far away from family and friends certainly helps you grow as a person and tells you a lot about yourself. "One thing I realized after a few weeks, was how German culture influences me in my work. It's great that now there is a second culture that I can benefit from," Nanna said.
And there were more new things to learn and experience: The Berlin Fashion Week for Matias and working on a regional level for Nanna for example.
"In South America, we're not involved in the Fashion Week. It was super interesting to learn how PUMA takes part in such an event," Matias said. "On the other hand, coming from a region to a country, I could also add additional value to the business with my knowledge."
The regional work was also what Nanna, coming from the DACH area, enjoyed most. "It was a big highlight for me, especially working on product assortments and the new Autumn/Holiday 20 collection together with all the different areas from LATAM."
One thing that should be changed?
For Nanna and Matias time flew and August 16th, the last day of work, came faster than they thought.
While working for PUMA abroad for a certain period of time certainly broadens one's horizon on both, a personal and professional level, three months might be a bit short. From a PUMA product season perspective, six months to one year makes more sense.
Going abroad working for PUMA from another country or continent is a great opportunity to share knowledge and expertise. It is not only the ones who go abroad who benefit from such an experience, but also their teams and the people with whom they work.
What is Nanna's and Matias' key take away? "It enriched my life a lot, I learned so much and met really lovely people," Nanna said. "To be in another region or country gives you the opportunity to constantly learn new things," Matias added.