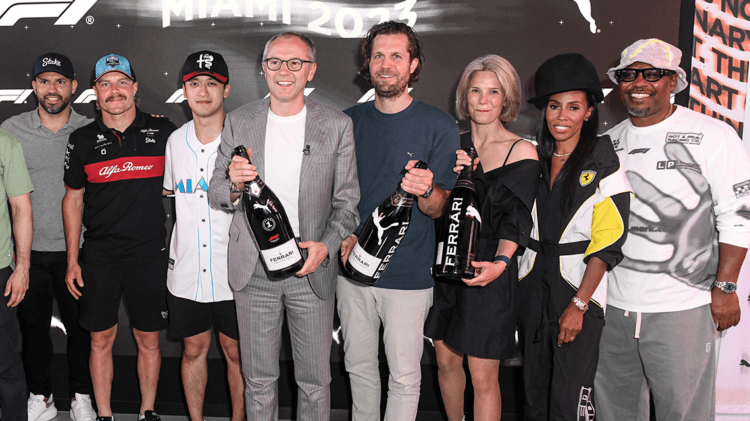 Forever.Faster. in Miami
Recap of the F1 x PUMA Announcement Event and after party in Miami
May 8, 2023
Recap of the F1 x PUMA Announcement Event and after party in Miami
May 8, 2023
On Thursday, 4th of May – prior to the Miami GP Weekend – our new partnership with Formula 1 was announced, making PUMA the exclusive licensing partner and retailer at all F1 races. A trackside press event and panel looked at the intersection of motorsport and fashion/streetwear culture and the opportunity that PUMA and F1 have to expand upon and reach new audiences. The partnership was then celebrated with a colourful party and radiant guests at one of the hottest clubs in Miami.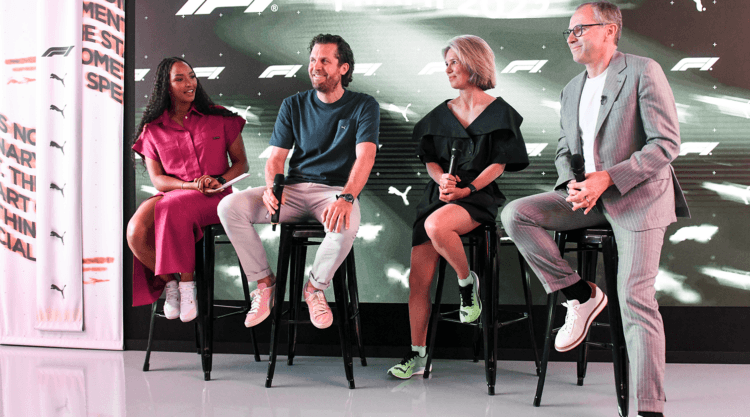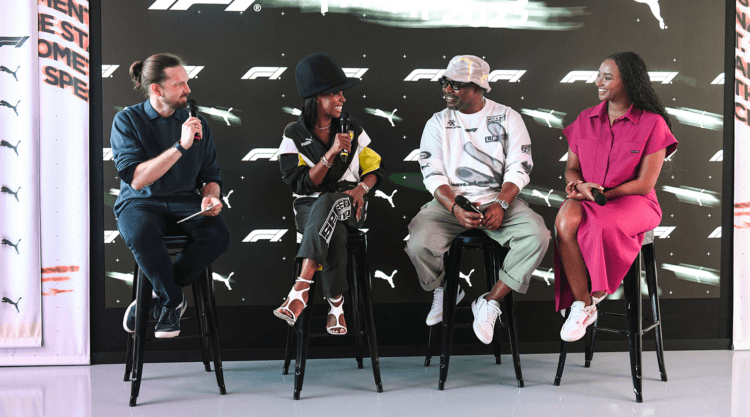 Moderated by Naomi Schiff, Driver & TV Presenter, the panel began with Arne Freundt (PUMA CEO), Stefano Domenicali (F1 CEO), and Nina Nix (stichd CEO), where they told the crowd how they are looking forward to joining forces in the future and sharing something great to offer to their fans, to provide something special and to make the brand Formula 1 more visible through PUMAIst products all around the world.
A quick break that was used to toast to the new partnership was then followed by a second panel, with Adam Petrick (PUMA CBO), June Ambrose (PUMA Creative Director of Womens Hoops) and Emory Jones (Roc Nation) who spoke about the intersection of motorsport and fashion, streetwear culture and the opportunity Puma and F1 have to touch new audiences.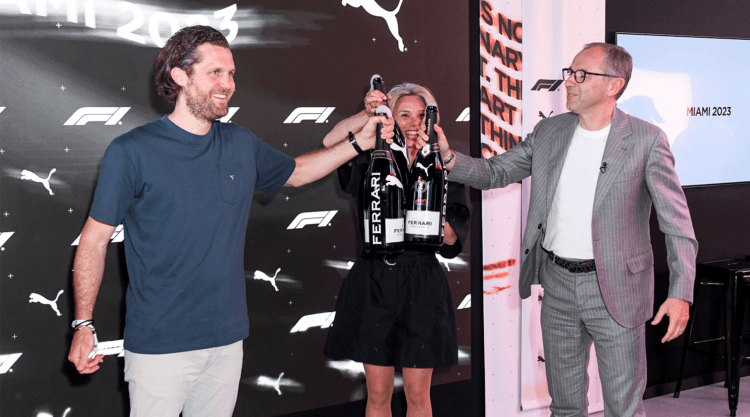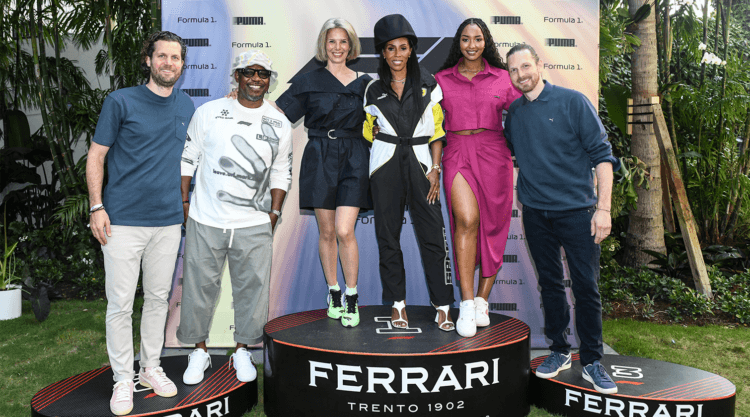 Big announcements call for big bottles 🥂
After the press conference and the panel discussion, it was time to celebrate. The attendees came back together for a packed party on Thursday night at the Swan in the Miami Design District with DJ sets by Skepta and Kelvin Krash, A$AP Lou and Mas Tiempo.
The interactive party space included games such as whack-a-mole, water gun races, "Need for Speed: Unbound," a slot car racing, along with a cotton candy machine from Twisted Smoke. Besides our PUMAs, and CEOs of Formula 1 and stichd, Stefano Domenicali and Nina Nix, well known guests, such as Sergio Aguero, Skepta, Valtteri Bottas and Zhou Guanyu, Mas Skepta, Tessa Brooks, Tiempo, Timbaland or Will I Am joined the festivities.
Cheers to a Forever Faster future and exciting times on the Tracks around the world 🎉.