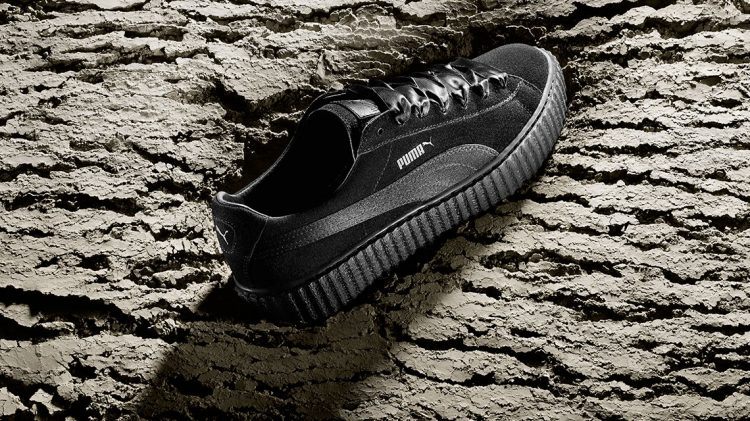 You have to be quick,
if you want one
Sold Out! The Creeper Success Story continues
July 25, 2016
Sold Out! The Creeper Success Story continues
July 25, 2016
The trend for platform sneakers worldwide shows no sign of slowing down.
The latest drop of our FENTY PUMA by Rihanna Creeper, which is made in Europe, again demonstrated its popularity with some spectacular sales figures. After just one hour, 3,000 pairs sold in our European online store, with around 1,000 shoppers at a time on that site throughout that hour. Meanwhile, in the US, 3,500 pairs sold out in just 35 minutes online!  The run at our PUMA Stores at the end of May was also intense, with just a few sizes remaining in the weeks following the drop – fans soon started looking on eBay and other platforms to get a hold of their pair, with blogs giving tips on where to still find them.
Ever since the first style was brought to market last year, the Creeper has been continuously sold out.
This summer, we already launched three brand new styles to the collection together with our Women's Creative Director Rihanna: the luxe Green-Bordeaux Creeper and the stunning Black Satin Creeper featuring an all over black suede with a touch of satin on the formstripe. The third style in the last drop was the Basket Creeper Glo, in an all-white slick, shiny patent leather.
Celebrities, too, are continuing to wear the style. For example, following an editorial placement of the FENTY PUMA by Rihanna line in Vogue US with Gigi Hadid, The Weekend and Joan Smalls could be seen on Instagram in the all black and pink and all white colourways respectively.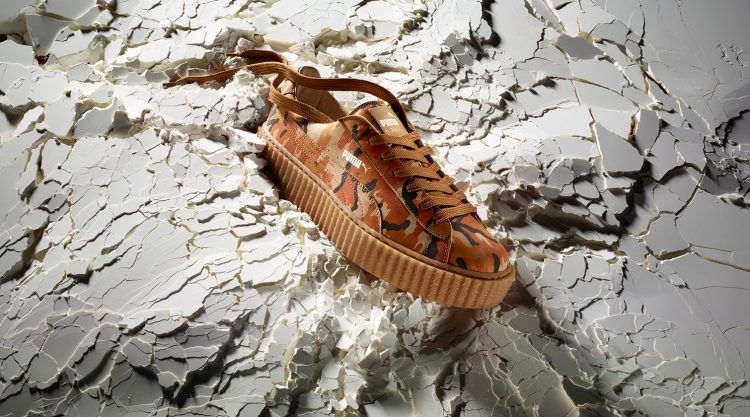 Not keeping anyone waiting for too long, our next edition of the PUMA Creeper is already on the way. From 28th July, the remix of our iconic PUMA Suede with a little bit punk and a little bit rebel will come back to our stores and puma.com in a new camouflage style. The new release comes with a rich suede leather upper, waxed laces, metallic gold branding. A striking orange camouflage print fabrication that contrasts with the gum Creeper sole gives this silhouette a stand-out status.
Predicting the interest in this version, KicksOnFire.com writes: "If history has taught us anything, it's that this upcoming Rihanna x PUMA release will once again be an instant success."
We're happy to continue to "work, work, work,…" the PUMA Creeper.