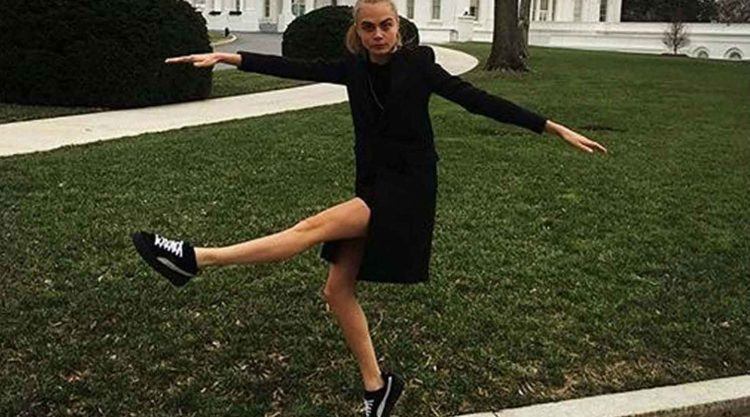 When a pair of PUMAs
goes to the
White House ...
Cara Delevingne and her PUMA creepers
March 16, 2016
Cara Delevingne and her PUMA creepers
March 16, 2016
…it causes quite the stir. International model and actress Cara Delevingne paid a visit to President Obama's offices in January, dressing up for the occasion in a black dress – and a pair of PUMA Creepers, which she'd been given by our Entertainment team last year.
"The creepers are just the shot of personality for Cara's otherwise-basic outfit. […] Cara proves that you don't need heels to do...well...anything, really."
The 23-year-old documented her trip via her Instagram account, showing her posing in front of the White House or copying Abraham Lincoln's pose from a portrait. Her images went around the world immediately, collecting over four million likes in less than twelve hours. The press was quick to follow, with the PUMA footwear clearly raising some eyebrows. Some, like Marissa Mitrovitch of fashion and politics blog Politiquette, told the Washington Post that in her opinion, sneakers are not appropriate footwear for a business meeting. Overall, however, the sentiment followed that of Vogue.com, praising the ensemble as "serious, yet still ready to strike a playful pose" in its leading article. The "Paper Towns" star's 25.6 million Instagram and 4.62 million Twitter followers tend to agree with this – the lady has great taste!
Cara Delevingne vs.
Abraham Lincoln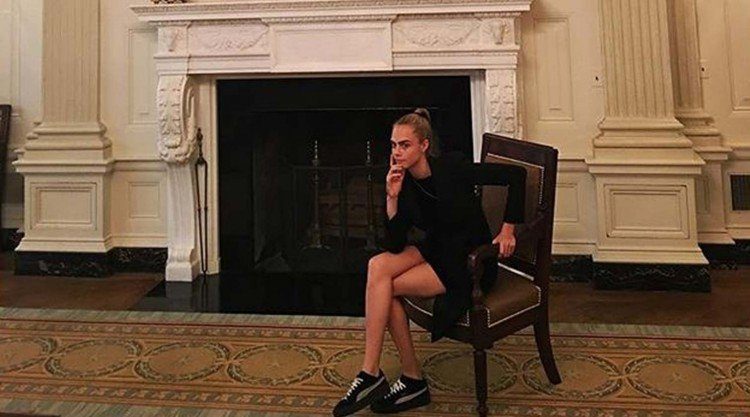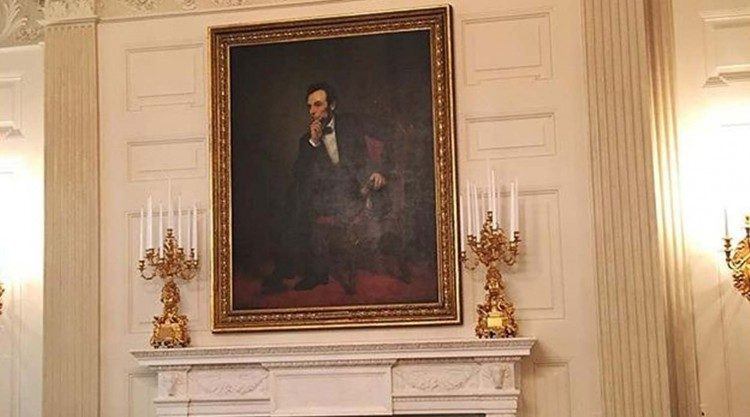 "It's hard to decide who won this White House visit: Delevingne or her pose-friendly Puma by Rihanna creepers."