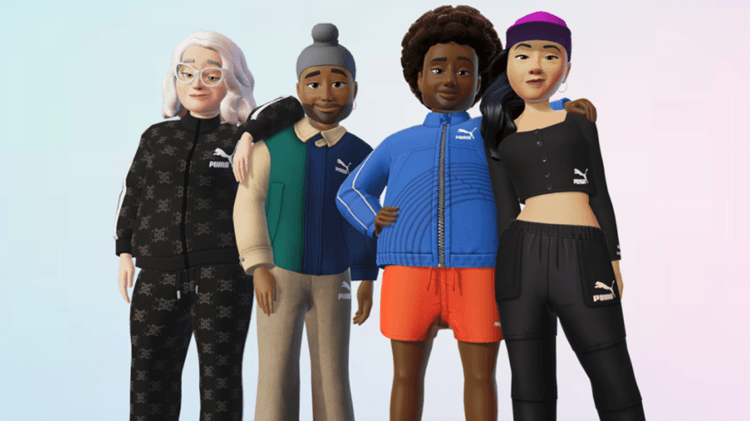 Stylish in the Metaverse
Check out PUMA's Wardrobe in Meta's Avatar Store
May 17, 2023
Check out PUMA's Wardrobe in Meta's Avatar Store
May 17, 2023
Love your PUMA style? You can now wear it in the metaverse! Launched on May 1st,
PUMA is the first sportswear brand to appear in Meta's Avatar store with its own wardrobe.

Users of Meta's platforms (Facebook, Messenger, Instagram and in Virtual Reality) can dress their avatars head-to-toe in seven PUMA Sportstyle outfits to bring their everyday fits to their online persona. Check out some avatars below!
The outfit release coincides with Meta's launch of new body-diverse avatars, with PUMA the first brand to feature on them. With the new body sizes, users can better identify with their avatars – including with the styles they choose to dress them in. Creating an avatar in the metaverse is all about identity, self-expression and representation and what better way to do so than through the clothes you wear. How will you choose to style your avatar with the PUMA collection?