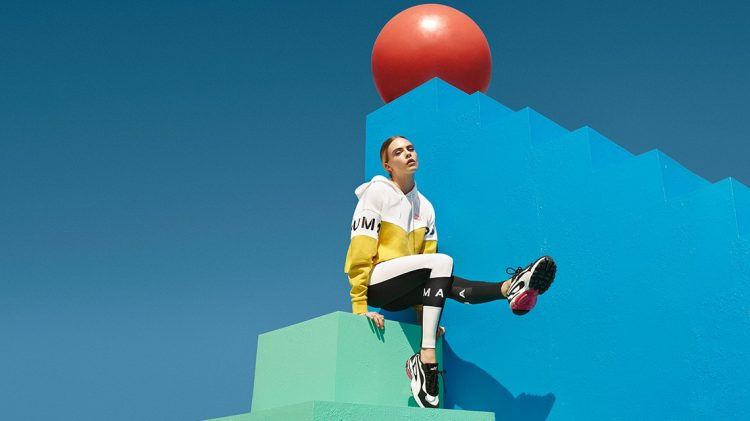 "Do what
makes you happy"
Cara Delevingne talks about her latest collaboration with PUMA
August 2, 2019
Cara Delevingne talks about her latest collaboration with PUMA
August 2, 2019
"When I was little, my mum struggled to get me dressed because I liked to
run around naked.

I always knew exactly what I wanted to wear."
Trendsetter, model, actress, activist: Cara Delevingne has many skills. Above all she is the known for her individual style and self-expression.
In an interview with German magazine Fit for Fun, Cara talked about her collaboration with PUMA on the CELL Stellar and about the importance of individuality and self-confidence. 
What do individuality and inspiring confidence mean to you?
It is quite an honor being selected for this kind of campaign. Individuality is something I have always supported. My Instagram Bio says "Accept your craziness" and I really do believe in that.
In how far did your self-confidence change over time?
I think in the past I worried a lot about what others think of me. I have always read the comments I got on Instagram. Today, I'm just proud being who I am, no matter what people think.
What would you tell others who want to strengthen their self-confidence?
Do what makes you happy!
How can you do that?
Don't be afraid to be different. What differentiates you is what makes you strong. I want to encourage all the women out there to be powerful. Don't be afraid!
What helps you find a Work-Life Balance?
I'm meditating to be down-home even in busy and stressful times.
How do you style and combine the CELL Stellar?
I love the color contrasts of that shoe. That's what I would go for in my outfit as well.
How would you describe your style?
My style is relaxed, but courageous. I love bright and shiny colors and queer prints. Probably not what people expect.