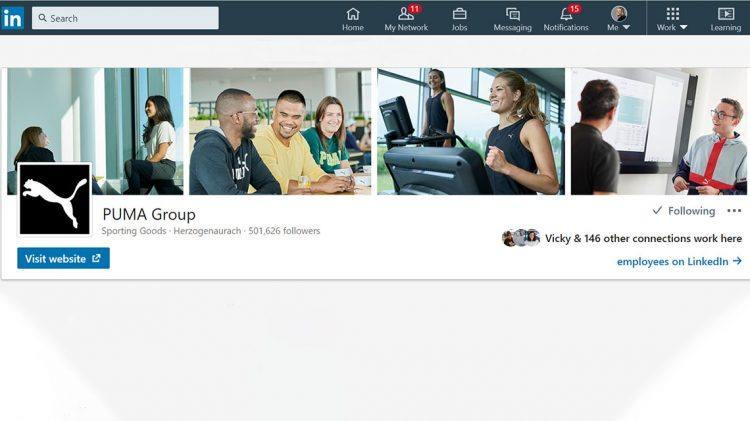 Half a Million
LinkedIn followers
500,000 users follow PUMA on LinkedIn
May 25, 2020
500,000 users follow PUMA on LinkedIn
May 25, 2020
This weekend, PUMA passed the mark of
half a million

followers on the professional networking platform LinkedIn. Time to thank our followers and take a look at our successful strategy.
Our professional LinkedIn journey began in 2016, when we started to manage our corporate performance on the platform by implementing an employer branding strategy. Four years and almost 1000 posts later, we've reached the mark of 500k, which means for every actual PUMA employee we have more than 30 additional followers. The great thing about our followers: they do not only watch our content, but interact with it, comment and share. With an exceptional engagement rate of 8.9% in April, we did better many other companies, including our closest competitors.
This success would not have been possible without our PUMA employees all over the world, who help to reach out externally by sharing and commenting on our content. Our colleagues from the different regions in which we are present helped us transform our LinkedIn channel into a genuinely global one, showing their different perspectives.
Our aim is to give insights into PUMA's working culture and our values. We hope to inspire people through our employees, showing how they live our culture and that PUMA is a great place to work.
Besides giving insights into our working culture, platforms such as LinkedIn, Facebook and Glassdoor offer us the perfect opportunity to find great talent and connect with future candidates. Many young professionals use social media to look for jobs and do research on prospective employers, which makes LinkedIn crucial for promoting our vacancies.