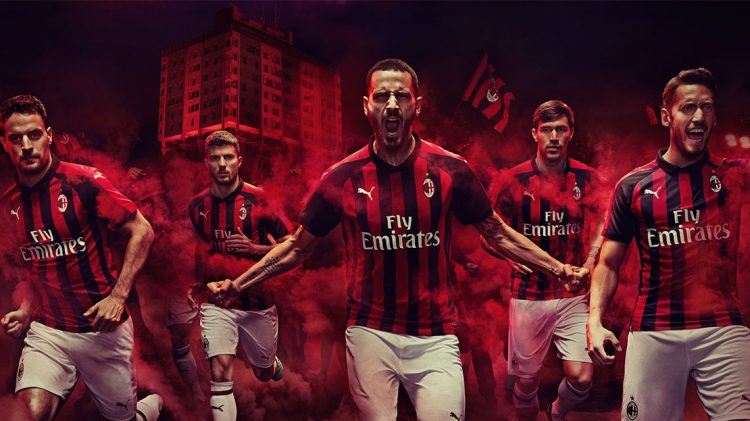 "We are a team
of devils"
PUMA launches first jersey for AC MILAN
July 10, 2018
PUMA launches first jersey for AC MILAN
July 10, 2018
"Our colors are red as fire, and black to invoke fear in our opponents – we are a team of devils", this is how
club founder Herbert Kilpin

imagined

AC MILAN's

jersey over 120 years ago.
Today, PUMA unveils its first interpretation of the timeless red-black jersey for one of Europe's most prestigious football clubs and its fans, the passionate Rossoneri (The Red-Black).
For the new AC MILAN 2018/19 Home kit PUMA chose a clean and classic execution of the unmistakable red and black stripes, playing to the club's long history and tradition. The button-up collar gives the jersey a vintage look, whilst the legendary "Diavolo Rossonero" (the red-black devil) appears on the back of the neck.
AC Milan is a great football club, it's red-black striped jersey is iconic. We can be proud that PUMA is now part of their history.
The team behind the jersey