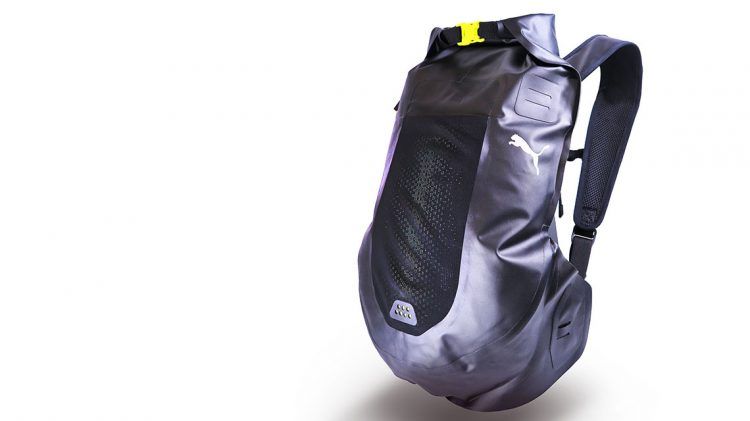 Against
the elements!
Waterproof, light, protective – PUMA's Winterized Backpack
April 11, 2017
Waterproof, light, protective – PUMA's Winterized Backpack
April 11, 2017
Say goodbye to soppy clothes or wet gear and hello to the latest addition to PUMA's list of
IF Design Award

winners:

The Winterized Backpack

is just about everything an outdoor enthusiast could wish for: waterproof, light and perfectly fitted for any weather condition.
How do people connect with the environment?
That was the question the PUMA's designers were confronted with. David McKenzie, PUMA's Teamhead Design Accessories, remembers: "We have stuck to our "Fusion" design direction and I think we have truly connected the dots with the Winterized Backpack, because it provides maximum functionality combined with a clean, simple design execution".
Connecting the Dots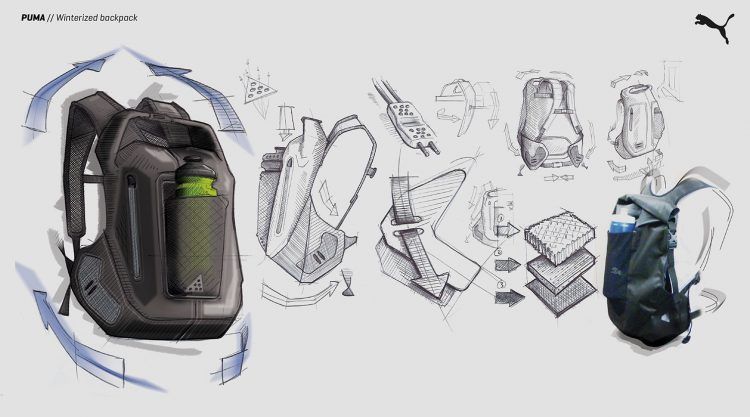 Simplicity taken aside, the Winterized Backpack exhibits an astonishing list of features, such as a waterproof zip pocket, a mesh bottle pocket, a stack of reflective elements and also laser cut lash tabs to attach lights when the weather gets really bad. The list goes on and so does the positive feedback for PUMA's "simple, courageous, powerful and clean design" states McKenzie. "Urban running has become safer, faster and more functional. Our Lombard and sternum straps contour and fit the body naturally and by adding just one middle mesh pocket, we have ensured great stability and weight distribution."
Let's put it this way: with the Winterized Backpack there are no more excuses. Run faster, safer, drier and against the elements! And the design leaves nothing to ask: on top of the IF Design Award, the backpack won the Red Dot Award.