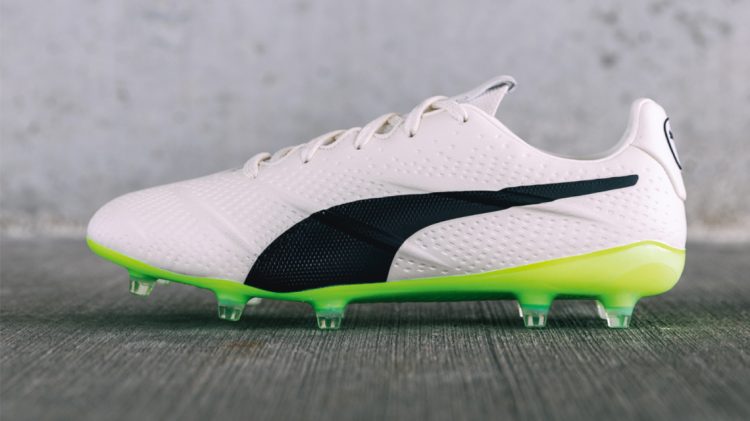 Vote for the
KING Platinum 21 Vegan
at PETA Libby Awards
PUMA's vegan football boot nominated for PETA Award
November 11, 2022
PUMA's vegan football boot nominated for PETA Award
November 11, 2022
Our vegan football boot KING Platinum 21 Vegan has been nominated in the category "Favourite Vegan Kicks" by animal rights organisation PETA. Every year, PETA organises the Libby (as in "animal liberation") Awards, where it highlights individuals, brands and products that go above and beyond for animals.
You can cast your vote for the PUMA KING Platinum 21 Vegan by clicking here.
Hailing over half a century of heritage and legacy, the KING Platinum 21 Vegan is made for the modern playmakers who are looking for animal-free products. The boot maintains all the key benefits and performance properties of the KING, but utilizes a special new Vegan upper material, which provides fantastic touch properties, comfort and class synonymous with the PUMA KING.