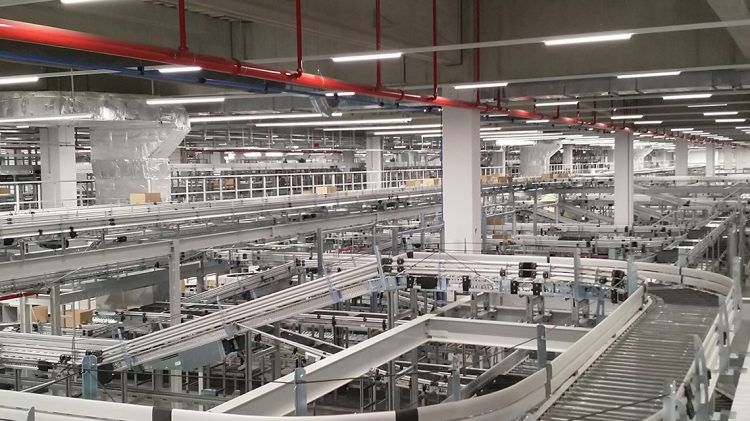 See
Geiselwind
in action
Take a look at PUMA's impressive new warehouse in Geiselwind, Germany
July 6, 2020
Take a look at PUMA's impressive new warehouse in Geiselwind, Germany
July 6, 2020
We have already talked about the impressive stats of our new
warehouse in Geiselwind,

Germany, which is expected to open in Q2 2021. A warehouse space of 70,000 square metres (750,000 square feet] , more than 20 kilometres [12 miles] of conveyors, processing more than 75 million items each year.

But a picture is worth a 1,000 words.

Last week, PUMA CFO Michael Laemmermann visited the center, where the intralogistics technology has almost been completed and is undergoing tests. We took a camera team along to give you an exclusive behind the scenes look.