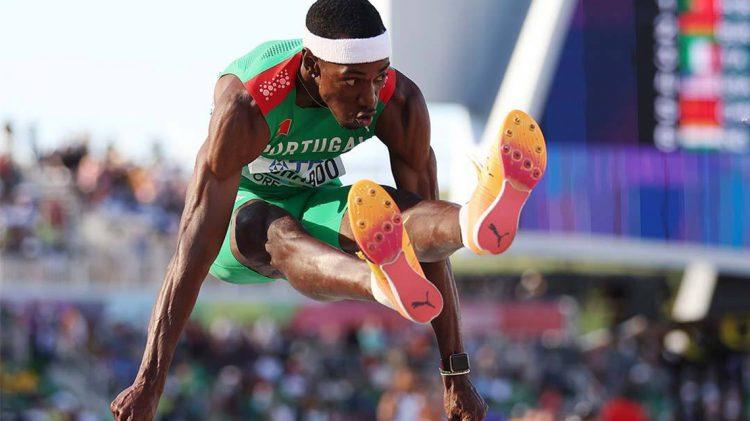 GOLD
GOLD
GOLD
Spectacular gold medals for PUMA athletes in pole vault, triple jump and over 400 m at the European Championships in Munich
August 18, 2022
Spectacular gold medals for PUMA athletes in pole vault, triple jump and over 400 m at the European Championships in Munich
August 18, 2022
Wohoo! It was a golden night for our PUMA athletes at yesterday´s European Championship competitions in Munich. 🥇🥇🥇 With spectacular performances these athletes won a gold medal yesterday:
Wilma Murto

in the women's high jump,

Pedro Pichardo

in the men's triple jump final and

Matthew Hudson-Smith

over the 400m distance.
Congratulations from the entire PUMA family!
PUMA athlete Wilma Murto broke the Finnish record three times on her way to a shock victory in the women's pole vault competition yesterday at the European Championships.
Six years after setting the world junior record, the 24-year-old who had arrived in Munich with a season's best of 4.60m in finishing sixth at the World Championships remarkably went over 4.75m and 4.80m at the first time of asking before equalling the championships record with a second-time clearance of 4.85m. WOW! 🤩
View this post on Instagram
It is the year of Pedro Pichardo 🇵🇹🙌. He adds the European triple jump title to his World and Olympic gold medals, all won in the last 12 months! Pedro dominated the field yesterday with a best of 17.50 metres. 🔥
View this post on Instagram
He is 400m champion again! Matthew Hudson-Smith defended his title In Munich. Gold was claimed in 44.53 seconds – faster than he ran in the World Championship and Commonwealth finals. 🥇
View this post on Instagram