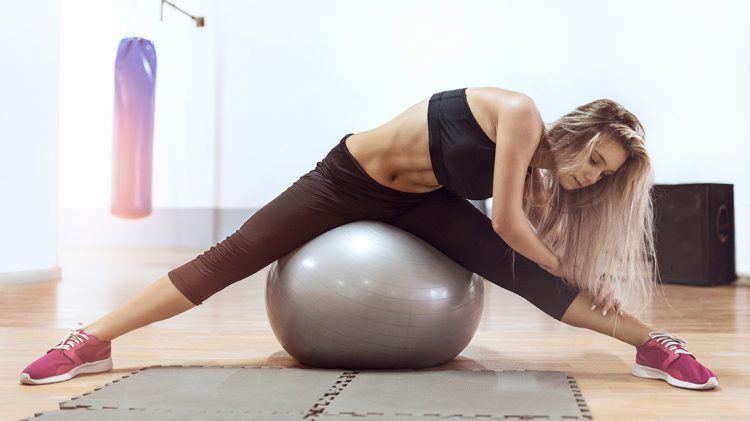 Choose
Movement
Make sure your desk job isn't killing you
June 5, 2018
Make sure your desk job isn't killing you
June 5, 2018
The workforce has become increasingly sedentary and the message emerging from health research is clear:
desk jobs are killing us.

 Almost 70% of the Australian workforce are deemed to be sedentary or have very low levels of physical activity with spending over 22 hours per week seated between work and travel.
Studies show that sitting for more than 4 hours per day is found to increase your risk of developing cardiovascular disease, type II diabetes and cancer and reduces your life expectancy by approximately 2 years. In addition to the physical impact, working indoors in a sedentary environment has been linked to an increased risk of depression, anxiety and sleep disorders.
Recent studies have found that the negative impact of prolonged periods of sitting are so pronounced that they may even outweigh the benefit gained by reaching the minimum 2.5 hours of moderate intensity physical activity that is recommended per week. And while many workplaces have introduced standing desks in an attempt to combat this trend, it isn't enough. It's time to take a stand and make your seated life a healthy life.
Consciously choose movement throughout your day.
The average office worker struggles to hit 8,000 steps per day. The scary thing is that the recommended 10,000 steps per day is a minimum to prevent disease, not in fact an indication of health. Not only do we need to move more, but we also need to move more frequently. Recent research suggests that walking for 2 minutes every hour may help reverse the negative impacts of sitting. We get the opportunity to make hundreds of decisions throughout the day about the way we move. Simple behavioural shifts add up to create a significant positive outcome.
Make your commute active
Cycle, walk or run to work as often as possible. If you are taking public transport to work, get off a few stops early.
Make it social
Creating an active office culture will not only help others, but will also make it much easier for you to stay accountable and prioritise movement. Organising a push up challenge, step challenge or walking team meetings is a fun way to build movement into the day.
Work calls on the move
The beauty of technology is in the new found flexibility of the work environment. Plan ahead and identify the phone calls that can be done on the move.
Stretch Daily
Prolonged periods of sitting can often result in tightness of hip flexors, hamstrings and chest leading to poor posture, lower back pain, tension headaches and shoulder injuries. Daily stretching is found to improve posture, increase flexibility, improve energy levels and encourage a positive outlook. Try these 3 stretches below to help combat the effects of prolonged sitting.
Roll down (3-5 times)
Stand up with your hands around the back of your neck.
Tuck your chin to your chest and slowly roll down vertebrae by vertebrae, rounding your spine.
Continue folding over until with your chest moving towards your thighs.
Roll back up slowly.
Supine twist (2 minutes each side)
Lie on your back with your legs out straight and draw your right knee into your chest.
Shift your hips slightly to the right then twist moving your right knee towards the left.
Keep your shoulders on the ground to feel an added opening in your shoulders.
Door stretch (2 minutes each side)
Standing in a doorway, lift your right arm up to shoulder height with the elbow bent.
Place your hand and arm against the doorway and push your chest forward to feel a stretch through your shoulder and chest.
It's important to make movement a priority in your everyday life if you work in a sedentary environment. If you are time poor, remember that increasing physical activity is shown to improve productivity, reduce stress and boost your sleep quality. It doesn't have to be a huge life-overhaul, simply a number of small shifts throughout your day. Choose to be active throughout your day and help others do the same. It's a real lifesaver.
Image by iStock