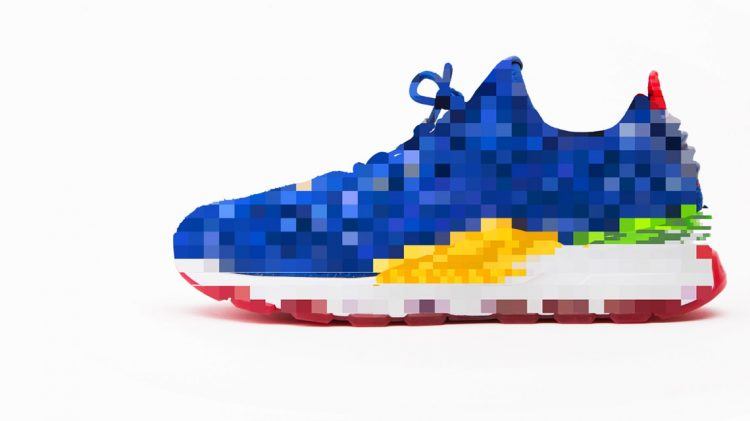 Super.
Sonic.
Speed.
Gotta go fast: Are you ready for Sonic The Hedgehog?
March 27, 2018
Gotta go fast: Are you ready for Sonic The Hedgehog?
March 27, 2018
Bad news travel fast?
Good news travel faster!
Proof of this is provided by
PUMA and SEGA

, who have teamed up to bring you the all-new RS-0 sneaker, a reworked version of our classic 1980s Running System line.
The new kicks will be launched this summer – with the help of a hedgehog. Wait a minute.
A hedgehog?
Admittedly, the prickly fellows might be an unlikely source of inspiration when it comes to creating ultra-fashionable running shoes.
Unless, of course, the hedgehog in question is known for its natural coolness and unmatchable speed! For Sonic The Hedgehog, the beloved character from SEGA's eponymous video game franchise, this is certainly the case. Our collaboration with the Japanese video game publisher in order to provide you with some Sonic-themed sneakers is perfectly logical.
We're excited to be able to partner with such a fun and innovative brand with a longstanding history in popular culture. We are one with SEGA in always pushing the boundaries forward and are very proud of the fantastic result of this collaboration.
The partnership with SEGA was announced at a panel during this year's SXSW in Austin, Texas. A short teaser video showing footage from the iconic games also revealed that the new sneaker will feature a blue upper with bright pops of red, green and yellow.
"For over 25 years, Sonic has strived to be forever faster", the trailer proclaimed. "In 2018, he's hitting top speed. And so is his style."
At the moment, we do not want to give away too much, but the speed enthusiasts among you can catch a first glimpse of the new PUMA x SEGA RS-0 SONIC in the trailer video in the sidebar.
Stay tuned for more details around the new style dedicated to the blazingly-fast hedgehog over the coming weeks. Follow @PUMASportstyle and @sonicthehedgehog.
The new PUMA x SEGA RS-0 SONIC are set to go on sale this June.