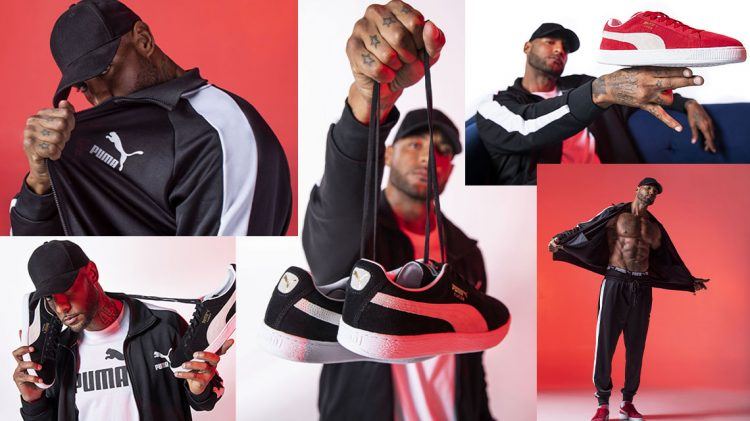 A royal idea
PUMA signs partnership with French artist Booba
November 6, 2020
PUMA signs partnership with French artist Booba
November 6, 2020
This is
Booba

! The French rapper is PUMA's

new brand ambassador

and the

face of the new Suede

campaign in France.

Élie Yaffa, better known by his stage name Booba, is one of the most successful artists in France. Just like the PUMA Suede dominates culture and fashion, rapper Booba dominates French music. A perfect match!
Booba started his career as part of a rap-duo in the ealy 2000s. 20 years later he sold over 10 Million discs and received more than a dozen platinum certifications for his records as a solo artist. The 41-year-old is not only praised for his quality of beats and flows, but also for his passion for fashion and his sense of style.
WIL AIME & BOOBA
The young video maker Wil Aime announced the relaunch of the Suede and the Booba x PUMA partnership in a 10-minute short film. In ''A Royal Idea'', Will Aime plays a brand manager in charge of the creation of an advertising campaign for the relaunch of the Suede. Have a look!