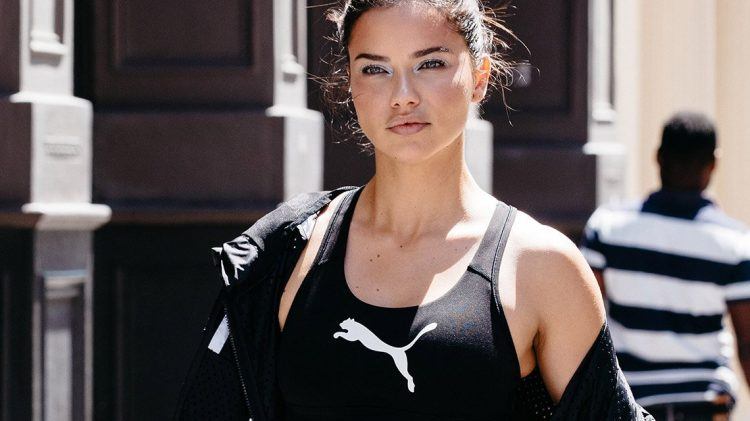 "Strong is
feeling confident
on your feet"
Adriana Lima shares her workout tips and talks about wearing makeup in the gym
March 12, 2019
Adriana Lima shares her workout tips and talks about wearing makeup in the gym
March 12, 2019
"I'm someone who is obsessed with the gym, and I also love makeup," PUMA Training Ambassador and international supermodel
Adriana Lima

 told Glamour magazine.
Luckily,
PUMA and Maybelline New York

created a limited edition of makeup designed for all those heading from the office to the gym and to a meeting with friends and a night out afterwards.
"To be able to have makeup that I can apply when I'm on the go, when I can just drop my kids at school and go straight to the gym and not worry about the makeup lasting, is a dream," Adriana said about the PUMA x Maybelline makeup collection.
According to her, wearing makeup in the gym is anything but unnecessary. On the contrary, it can help you push through with your workout, because glancing into the mirror in the gym and appearing like a sweaty picture of misery is hardly motivational, is it?!
Adriana usually wears mascara, lipstick and blush to the gym, "that makes me feel strong," she says. For her it means feeling confident on her feet and not being afraid to be adventurous or try new things.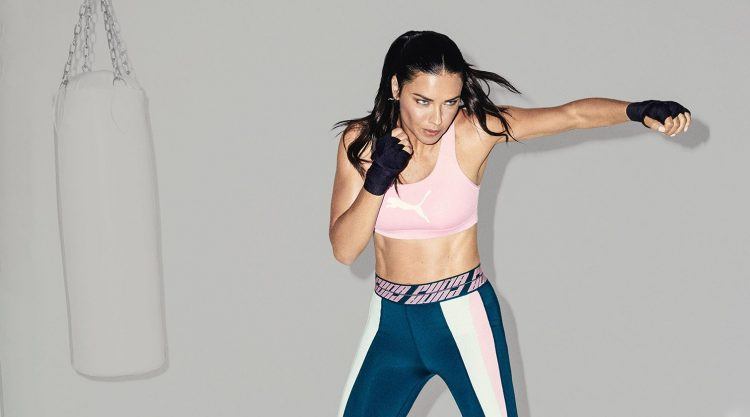 In the interview with Glamour, Adriana shared more beauty and workout tips:
The best workout advice she ever got:
You just have to keep moving. And I know there are days when you're not in the mood—I have so many days that I'm not in the mood to get up and hit the gym, but I just force myself to it. Sometimes you might be late to class or you might only have 15 minutes. That's OK—getting there is the most important thing. 15 minutes is better than nothing.
One beauty rule she swears by:
I have a few rules: Use sunblock. I'm in Miami, so I use lip balm. Wash your face. And use oils! People tend to be scared of them, but a good one won't break you out.
A good way to take a moment for yourself:
Lying down in bed and watching a good TV show. My favorites right now are Vikings and The Last Kingdom.
And who inspires the supermodel everyday? "Right now I'm finding inspiration from my children. They keep me running. I always have to keep my energy up, and I always have to be a great example for them because I know they're watching me," Adriana says.