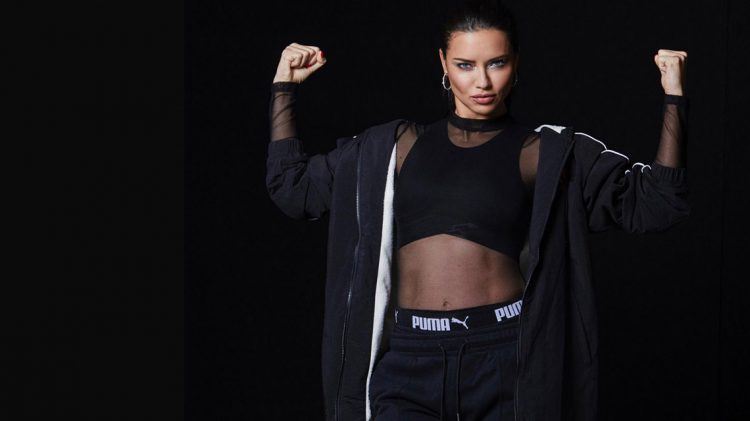 Makeup Game
Strong
PUMA training ambassador Adriana Lima on PUMA's latest collaboration with Maybelline New York
January 22, 2019
PUMA training ambassador Adriana Lima on PUMA's latest collaboration with Maybelline New York
January 22, 2019
Where the
Gym meets the runway

– that is what PUMA strives for in their products for all the sporty and stylish women in the world. Now, PUMA is lifting that ambition to a

whole new level!
There is no one better to tell you what this is all about than
PUMA's training ambassador,

style icon and international supermodel

Adriana Lima herself!
On the 14th floor of a cozy sky bar in a Berlin Hotel, Adriana lifted the secret a few hours before everyone else got to know it: "I'm proud to announce here in Germany that Maybelline entered a partnership with PUMA and we created a limited edition of make up for you! If you are an active person and always on the go, this line is perfect for you. In fact, I think every woman needs it!"
PUMA and Maybelline New York, the number one cosmetic brand in the world, teamed up for a high performance, street style-inspired makeup collection made for the gym as well as the runway (or the street, if you don't happen to walk over catwalks on a regular basis).
Of course, Adriana Lima had her favorite PUMA x Maybelline products with her in Berlin and let us all have a look at it.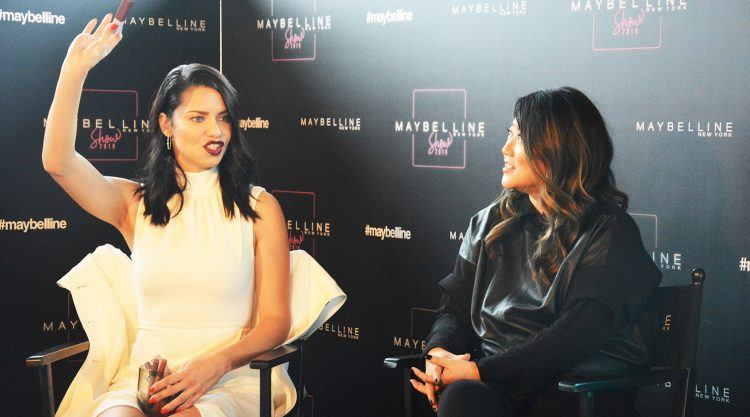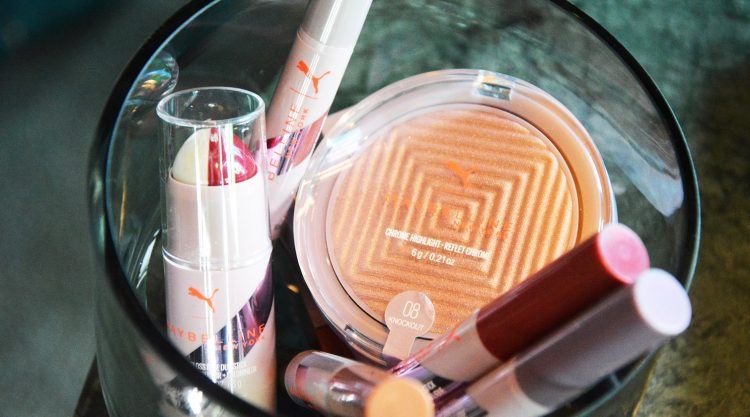 My favorite from the collection is the Duo Face Stick! It's so multi-functional and can create so many different looks. I run around all day long jumping from one thing to another, so this has been a new lifesaver for quick touch ups to glam up or alter a look.
The multi-functional collection features 12 pieces, all developed with the latest in long-wear technology. You get a smudge-proof mascara for all-day fierce lashes, a metallic highlighter and the Super Stay Matte Ink in limited-edition shades.
In addition, Maybelline New York introduced two new duo sticks: a matte and metallic eye stick for day to night looks and a waterproof color and gloss face stick.
Adriana Lima getting ready backstage at Maybelline New York's Show in Berlin.
Later that day in Berlin, the gym literally met the runway: At Maybelline New York's Fashion Show at Berlin Fashion Week, Adriana Lima was killing it on the runway, dressed in PUMA from head to almost toe (high heels could not be missed) including the all new PUMA x Maybelline makeup of course. Rocking the runway with a group of dancers dressed in PUMA, she was undisputedly the highlight of the show.
Catwalk suitability: check! Proving that the makeup also resists arduous workouts and sweat, Adriana Lima trained together with other PUMA trainers the next day. "When I go to the gym, I always have my mascara and lipstick on. Lipstick in the gym? Yes, why not?! You want to look cute over there, right?" Adriana explained. Yes, indeed! Even better that there is a sweat-proof makeup now.
All the stylish women out there, be quick to get a hand on the collection, because it will only be in stores for a few weeks!
Visit Maybelline / PUMA to find out when the collection launches in your country!