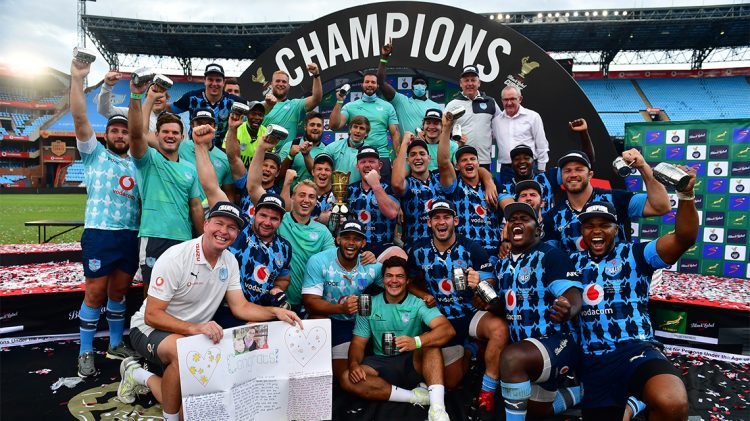 The Vodacom
Blue Bulls win
Currie Cup
PUMA Team the Vodacom Blue Bulls win South African Rugby trophy Currie Cup
February 1, 2021
PUMA Team the Vodacom Blue Bulls win South African Rugby trophy Currie Cup
February 1, 2021
South African Rugby Team the Vodacom Blue Bulls, a PUMA team, on Saturday won the Currie Cup, South Africa's main domestic rugby union competition, by beating the Sharks 26-19 in a dramatic final. For the Vodacom Blue Bulls it is the first win of this trophy since 2009.
And the Vodacom Blue Bulls, who are from the South African city of Pretoria, didn't make things easy for themselves, as they were 10 points down in the second half!
Arno Botha, who wears the PUMA Future boot, scored the first of two tries that day to get the Vodacom Blue Bulls back into the game but with only two minutes to go in regular play, they were still two points behind. With the seconds ticking down the clock, the Vodacom Blue Bulls then converted a penalty to make it 19-19 and get into extra time.
In the second half of extra time, with just a few seconds remaining on the clock, it was once again Arno Botha who rammed his way across the line to score the winning try.
For the Vodacom Blue Bulls, it is the 24th victory in the Currie Cup, which dates back to 1891!
Another great victory in what has been a very successful weekend for PUMA teams around the world! Well done the Vodacom Blue Bulls!