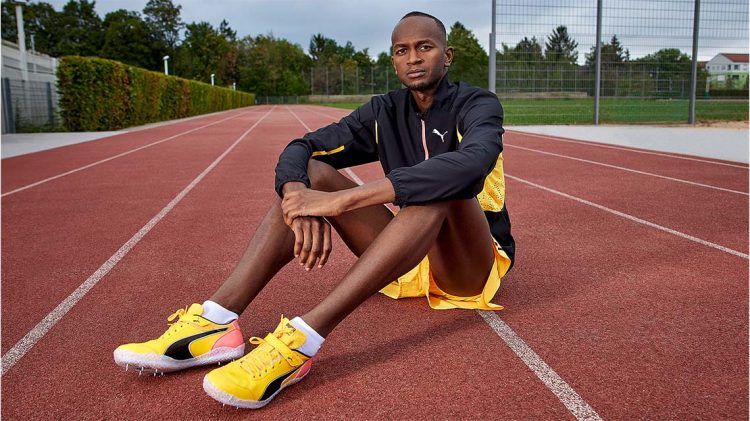 Welcome to the PUMA Fam
Mutaz Essa Barshim
PUMA signs Mutaz Essa Barshim, one of the most successful high jumpers of all time
August 26, 2022
PUMA signs Mutaz Essa Barshim, one of the most successful high jumpers of all time
August 26, 2022
He famously shared his Gold medal with PUMA-Athlete Gianmarco Tamberi at the Tokyo Olympics last year and now he's also a part of the PUMA Fam! PUMA has signed Qatari athlete Mutaz Essa Barshim, one of the most successful high jumpers of all time, who will wear the company's performance products starting at the Diamond League Meeting in Lausanne.
With three World Championships and an Olympic Gold to his name, he has already won everything there is to win in his sport. At the World Championships in Eugene this year, he successfully defended his title and showed he is still on top of his game.
His personal best of 2.43 meters is the Asian Record and the second-highest jump of all time.
"We are so happy to welcome Mutaz to our PUMA Family. He is an incredibly talented athlete, and his charm and sportsmanship has done much to promote athletics across the globe."
In a video interview with PUMA, Mutaz Essa Barshim talks about his career, how he stays motivated in spite of having won everything and his decision to share the Gold with Gianmarco, make sure to check it out!

Welcome to the PUMA Fam Mutaz!