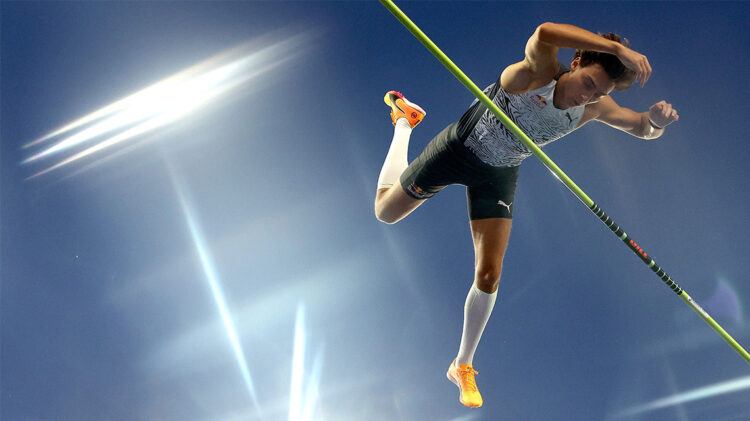 Our
Q3
Results
PUMA sales grow 6% in Q3
October 24, 2023
PUMA sales grow 6% in Q3
October 24, 2023
Between July and September, our sales increased by 6% compared to the same period last year – if adjusted for currency changes – and we are on track to achieve our 2023 outlook. These are the main takeaways of our third-quarter results, which we published on Tuesday morning.
All regions grew in the third quarter on a currency adjusted basis. The strongest sales growth came from the EMEA region, which increased by 9.9%, followed by Asia/Pacific, which was supported by a continued recovery in Greater China, growing 4.6%. Sales in the Americas increased by 2.5%. Among categories, footwear was the best performer with an 11.3% rise compared to the third quarter last year.
"While the market continues to experience significant macroeconomic headwinds and 2023 remains a transition year, we outgrew the market with currency adjusted sales growth of 6% and delivered an operating profit (EBIT) of € 236 million in the third quarter – both fully in line with expectations. We once again demonstrated our sustained brand momentum and gained market share. We remain fully on track to achieve our full-year guidance.
In the remainder of the year, we will deliver a lot of exciting product newness to the market and celebrate the biggest brand moments of this year. Our strong partnerships with our retailers, athletes and suppliers, supported by the fastest and most agile team in the industry, were again crucial for our success."
If we add up the first nine months of 2023, PUMA's sales grew by 10.3% (currency adjusted) compared to the January-September period of 2022.
For the full year 2023, PUMA confirms that it expects currency-adjusted sales growth in the high single-digit percentage range and an unchanged operating result (EBIT) in the range of € 590 million to € 670 million, with a respective change in net income.