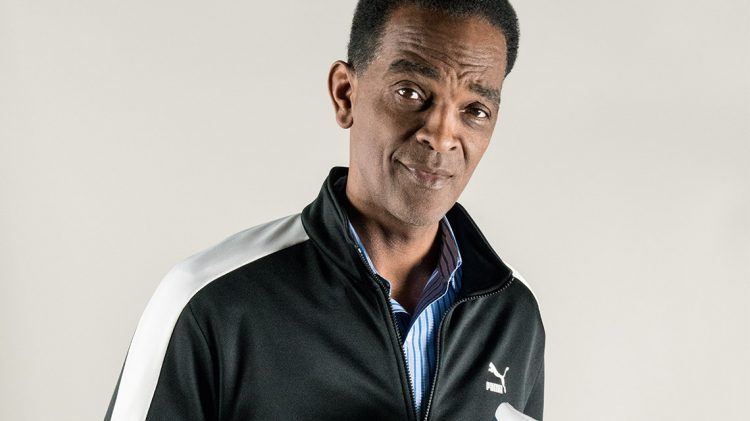 The perks of
being a 7-foot-4
athlete
PUMA re-issues its classic Ralph Sampson sneaker
April 29, 2019
PUMA re-issues its classic Ralph Sampson sneaker
April 29, 2019
1980s basketball legend
Ralph Sampson

is an impressive 7 feet and 4 inches (2.24 m) tall. His shoe size is 17.
Back in the days, PUMA had to start from scratch creating a signature shoe just for him to properly compete.
NBA Hall-of-Famer Ralph Sampson played for the Houston Rockets after he was picked first in the 1983 NBA draft. As a rookie, he averaged 21.0 points and 11.1 rebounds thanks to his incredible height and striking agility, as he towered over the rest of the players on the pitch.
Making shoes for Sampson's size 17 feet in the 1980s turned out to be quite a challenge.Out of that challenge came a brand-new line of eponymous court shoes – the PUMA Ralph Sampson, custom made for his needs and tailored to fit his feet. 30 years ago, athletes having their own shoe line was not as normal as it is today.
In 2019, the relaunched version of Ralph Sampson's signature basketball sneakers marks the shoe's crossover from court to streets.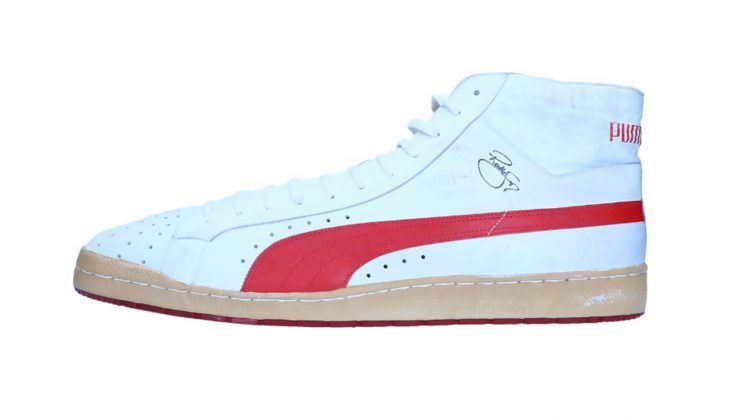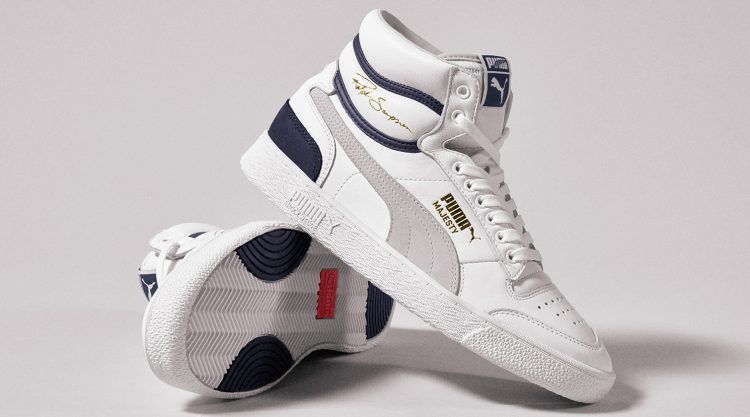 "It was humbling and exciting. To have a signature shoe and being able to compete at the highest level was amazing. I would go back home to Virginia during the off-season and to have store appearances there and to see long lines of fans with my shoe was surreal," Ralph Sampson told Highsnobiety in an interview.
To master the challenge, Ralph Sampson sat down with the people responsible at PUMA to talk about how he wants his shoes to feel on the court. Working with a mold of Ralph Sampson's feet, PUMA came up with a shoe that supported him in the best way possible, featuring a mid-height construction for ankle support and a lightweight design to support his speed and agility.
The sport-inspired street style version of today is made for a new generation of basketball fans. "PUMA basketball has always been a mixture of style, grace and comfort from a playing standpoint to a lifestyle standpoint. The brand is unique in that you can play in the shoe and also style it off-the-court. No other brand has been able to do that," said Ralph Sampson.
Staying true to the heritage look, the mid-top sneakers are given a retro run with a full leather upper, retaining its clean, classic look. The Ralph Sampson OG will be available globally starting April 27.