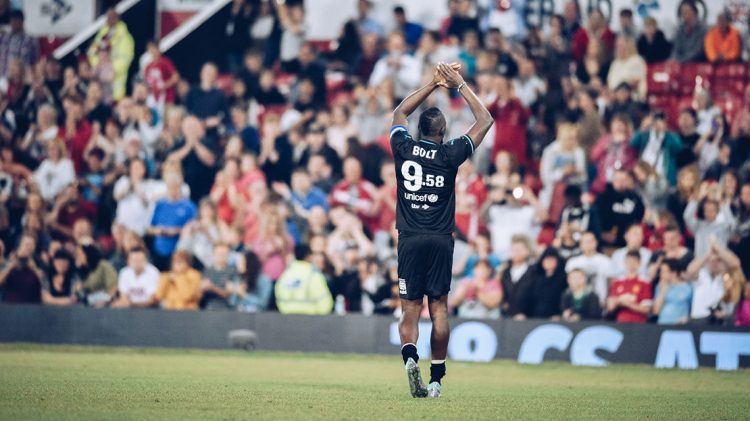 On a mission
for Unicef
USAIN BOLT LEAD THE WORLD XI TEAM INTO THE SOCCER AID FOR UNICEF MATCH 2018
June 28, 2018
USAIN BOLT LEAD THE WORLD XI TEAM INTO THE SOCCER AID FOR UNICEF MATCH 2018
June 28, 2018
Famous faces from the worlds of Sport, Stage, the Kitchen and reality TV united for the seventh edition of
Soccer Aid at Old Trafford, UK

raising money for children in danger. Amongst them were PUMA athletes

Usain Bolt,

Yaya Touré 

and

Robert Pires.
Soccer Aid for Unicef is an original pro-celebrity charity football match founded in 2003, that this year featured stars like Sir Mo Farah, Robbie Williams, Gordon Ramsay and Damien Lewis plus footballing legends including Eric Cantona, Clarence Seedorf, Jaap Stam, Edwin Van Der Sar and Patrick Kluivert.
Usain Bolt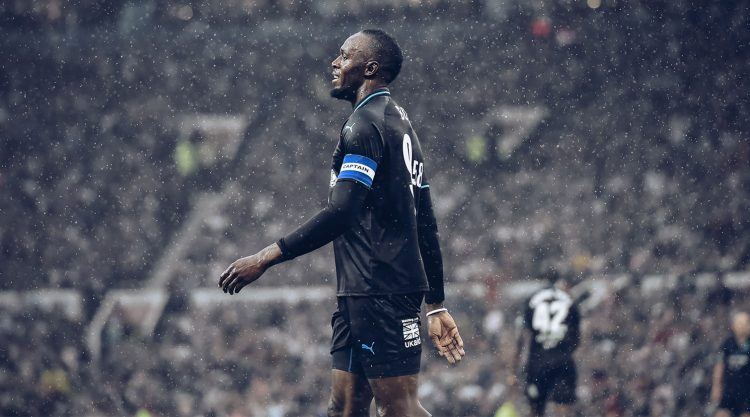 PUMA, in partnership with Genesis Teamwear, was the proud, official Teamwear Partner to Usain Bolt's World XI.
In PUMA's Illuminate Pack with the FUTURE and the PUMA ONE World XI showed a thrilling match that went into penalties after a 3-3 draw at the end of 90 minutes. Football-loving sprinter Usain scored the first penalty, but his World XI team was finally beaten on penalties by Robbie Williams' England side.
But in the end, there was only one real winner anyway: Unicef raised record-breaking £5,540,259 for their vital work protecting children in danger around the world with the match.
We were delighted with the success of Soccer Aid for Unicef this year.  We've had record-breaking fundraising results and an exciting game in front of a sold-out Old Trafford. This wouldn't be possible without the support of partners, especially PUMA, who have embraced the project and been invaluable to our success.  And the Soccer Aid World XI kit looked fantastic, too!  We're very grateful for PUMA's backing.
The money raised added to the incredible £24 million that has already been raised through Soccer Aid over the last years.