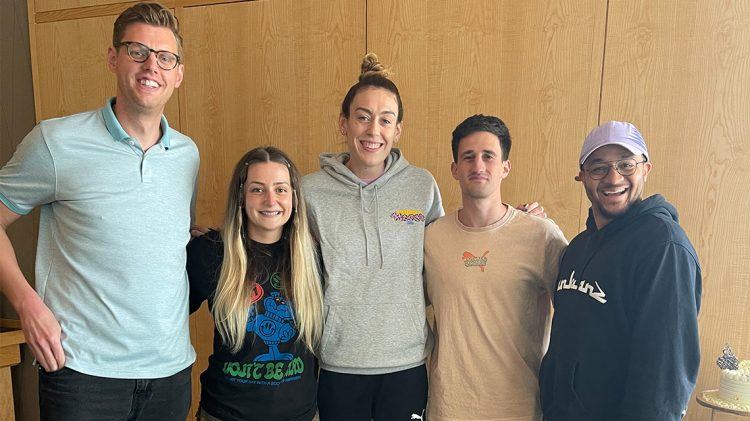 BEHIND
THE STEWIE 1
INTERVIEW ABOUT THE CREATION AND DESIGN PROCESS OF BREANNA STEWART´S SIGNATURE SHOE THE STEWIE 1
September 28, 2022
INTERVIEW ABOUT THE CREATION AND DESIGN PROCESS OF BREANNA STEWART´S SIGNATURE SHOE THE STEWIE 1
September 28, 2022
She was WNBA Rookie of the Year in 2016 and was named an All-Star in 2017, 2018, 2021 and 2022 – Breanna Stewart is one of the most talented and exciting players in the WNBA. With her energetic style of play on the court & her bold personality and style off the court, she is a great win for our brand. We have signed the hoops athlete in May last year and unveiled her PUMA signature basketball shoe, the
Stewie 1 Quiet Fire,

this year. It is the first new signature basketball sneaker for women in over a decade and is our latest commitment to growing equality for female athletes.

Learn more about the creation and design process of the Stewie 1 and read the interview with Kelsey Keena (Team Head, Basketball Sports Marketing), Katie Stopera (Senior Product Line Management, Basketball Apparel), Sasha Chaplin (Product Line Manager, Basketball Footwear) & Jeremy Sallee (Head of Design Basketball).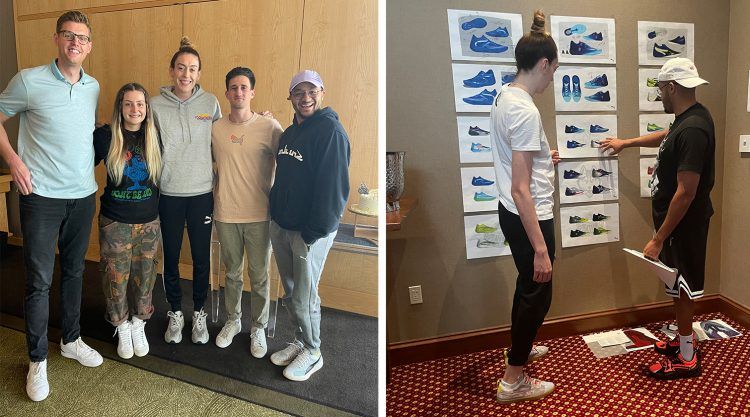 How do you feel about the collection and the signature shoe?
Katie: It is very exciting. This is the first women´s signature shoe in 10 years. After launching our Women's Hoops category in 2021 with Creative Director June Ambrose, we continue our progress through the division. When we started to work on the Stewie 1 we talked about how overdue it was. I can´t wait to seeing young women and girls wearing this shoe on the court.
Kelsey: I think so, too. I think it's great, also for Stewie herself. She has done so much for women's basketball, for young girls and young women, but is also a role model for the male side. This is a great moment for women's basketball, and I think as a brand we are moving the needle forward. The next generation of young women should be inspired to become professional athletes or whatever career they choose, they should feel like they can achieve it. I hope it will start a domino effect. I hope that in 1-2 years there is not just one Stewie in the industry. There is tons of talent out there that deserves the same.
Jeremy: Yes, it's really exciting. For me, it's also the first signature shoe that's actually being worn. That's a big deal, also for me personally.
Stewie switched to PUMA in May 2021. At which point did you decide to design and produce her own collection and signature shoe? How did she react?
Kelsey: The signature shoe was a goal from the start. We approached it as a brand to move forward and to give her her own signature shoe as it was well deserved for her.
How did you come up with the naming of her first PUMA apparel collection "Overdue" that launched in October 2021?
Katie: It was a big focus for us as a brand. Our goal was to treat our female athletes similarly to how we treat our male athletes. We realized what other brands are doing out there wasn't enough. So it was overdue, and that statement itself was just a taste of the shoe to come.
Stewie mentioned in a previous interview that she was involved in every detail – Did you like working with her? Can you take us through the design process?
Jeremy: Breanna was one of the best athletes I worked with. She is super humble and grounded. I also met parts of her family and they are awesome, too. So I kind of saw were she has it from. We sat down with her and asked her about things that inspire her and what kind of food she likes, etc. Then we made a massive board with all these things. From this I pore from. After that we came back to her with three concepts. Then we narrowed it down to two. In the end we mixed the two concepts. It has been a lot of fun to work with her.
Sasha: Working with Stewie has been great. She was included throughout the entire process. Once she got warmed up with us, she was very vocal about what she wanted the shoe to be. The process is like a family relationship now. It´s amazing and she is super humble, I agree.
Kelsey: It is really important for us to have collaborative partnerships with our athletes in general. They have a seat at the table and a voice. And Stewie is a rock star. She is not just an athlete, she's a mom, she's a wife, she's an activist. She pushes us to think outside the box. She made clear that she doesn't see her signature shoe as a shoe for women, but for the hoops community in general.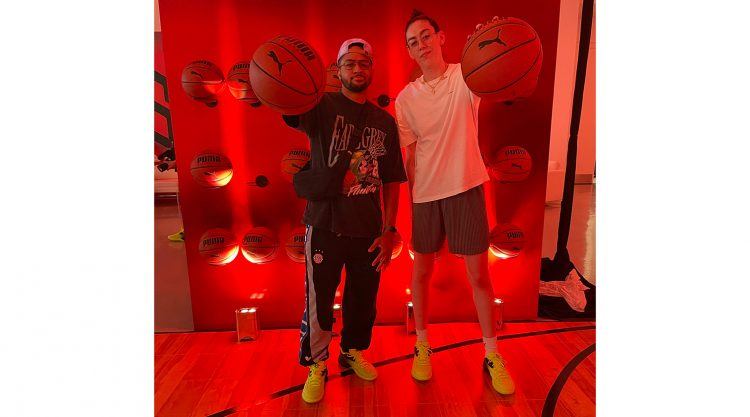 Brianna had a horrible injury in 2019 when she suffered a torn achilles tendon during an early game in Russia. Did this injury have any impact on the development of the shoe, for example, did you have any preferences on stability? 
Jeremy: Yes, definitely. We worked closely with her trainers to make sure the shoes were right for her feet and her body in general. We wanted to make sure she feels very comfortable in them. The kicks are also very personal. On the back of the shoe for example, we did a stich mark with three X´s which says 30 – her jersey number.
Katie: Absolutely! The biggest goal was to make her feel comfortable in her own shoe. So we went to Seattle with Kelsey and the team to do a wear test with Stewie. We did a full workout with her trainers. She worked out for a good hour and a half before the actual workout. We did everything we could to make it right for her and help her perform to the best of her ability on the court.
What makes this project so special?
Katie: I think it's really special for me personally, because I played basketball and I still coach a college basketball team. I see young woman all the time wearing men's signature basketball shoes. I'm really excited to see a future of female signature basketball shoes come to the market. 
Jeremy: I agree. It is another step into the right direction when it comes to equality in basketball. Dudes are also going to wear the shoe. It's about correcting some injustices. My niece, for example, plays basketball and was thrilled when I told her about the project. I think it's great!
Thanks to all of you for taking the time to share the story with us!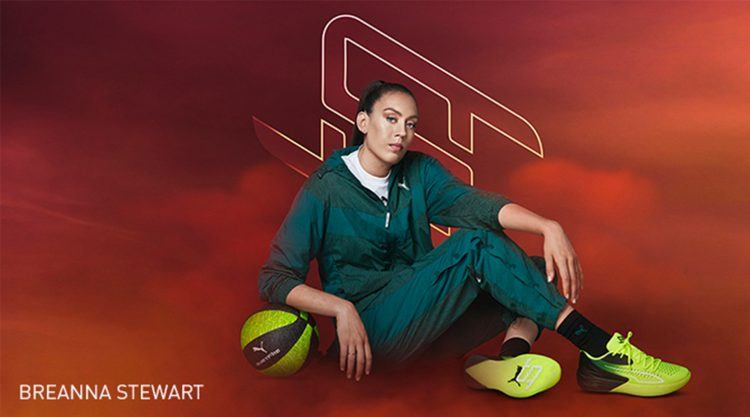 🛍 The Stewie 1 Quiet Fire is available on PUMA.com.