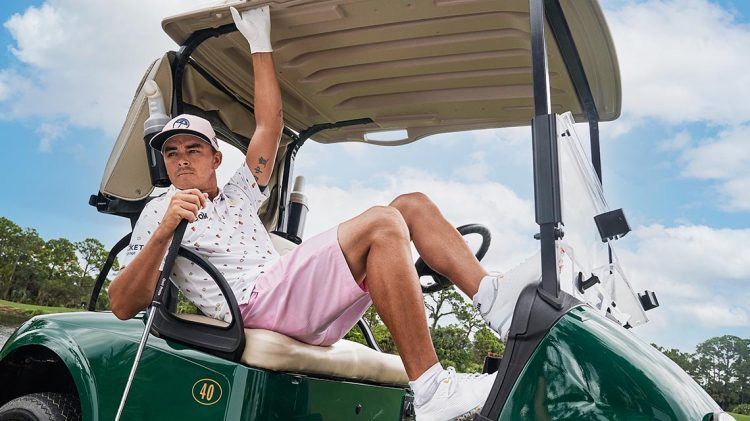 Cheers
to
the King
PUMA GOLF X ARNOLD PALMER COLLECTION CELEBRATES GOLF'S GLOBAL ICON
February 12, 2021
PUMA GOLF X ARNOLD PALMER COLLECTION CELEBRATES GOLF'S GLOBAL ICON
February 12, 2021
Is there a better day than National Umbrella Day to announce PUMA Golf 's second collaboration with Arnold Palmer Enterprises? Probably not. And so we did. The collection embodies The King's timeless style as it would come to life today.
Arnold Palmer, who was nicknamed "the King", won an incredible 62 PGA TOUR events. But he was not only one of the best golf players of all time, he was also a style icon. Arnie didn't just follow the trends, he set them. With insight from his friends and family, PUMA Golf x Arnold Palmer Collection bring his signature, trend-setting style to life on every piece. Inspired in part by the iconic "Arnold Palmer," drink, a mixture of sweet lemonade and cool iced tea, the newest iteration of the collection combines hi-tech, modern fabrics with a sophisticated take on Mr. Palmer's signature style, both on and off the golf course.
Each item features a unique pattern reminiscent of The King's taste, including umbrellas, iced tea and lemons and, in the collar of many of the tops, artistic renderings depicting a memorable period in his storied life and career. Additionally, hidden quote labels with famous Arnold Palmer quotes are included on the interior of every piece, along with a two-tone version of the iconic Umbrella logo, adapted to reflect the PUMA x Arnold Palmer partnership. The collection includes other hidden discoverable details including pink stitching on the top buttons of the polos, real shell buttons with Arnold Palmer's name engraved on them, and unique hangtags inspired by the cataloging labels used in his personal archives.