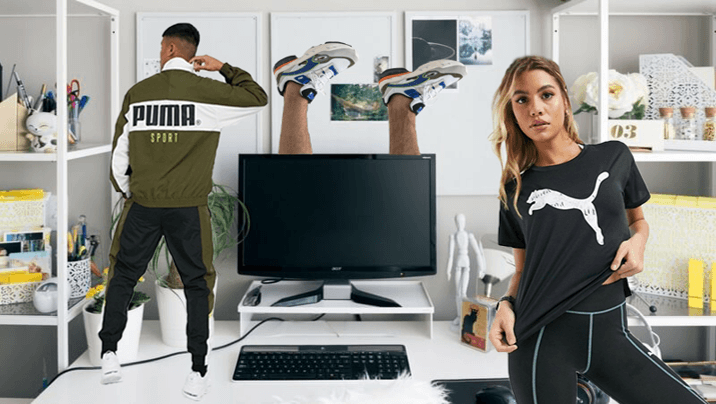 Home Office
Lookbook
PUMA employees in Russia get creative with a Home Office Lookbook
May 18, 2020
PUMA employees in Russia get creative with a Home Office Lookbook
May 18, 2020
New week – new style inspo. Our PUMA colleagues in Russia got creative and initiated a home office lookbook. Read on to
get inspired

by the amazing results.
Of course you can use the spare time at home to relax after a tough day and while doing so, wear your most favorite and comfy set of bodywear – made by PUMA. This will not only suit you for easy exercises, but why not look your best while browsing your favorite series or playing games on your console. Our colleague Tanya prefers the PUMA Padded Racerback Women's Top paired with PUMA's Fashion Women's String for her lazy days on the sofa.  
Tanya on the sofa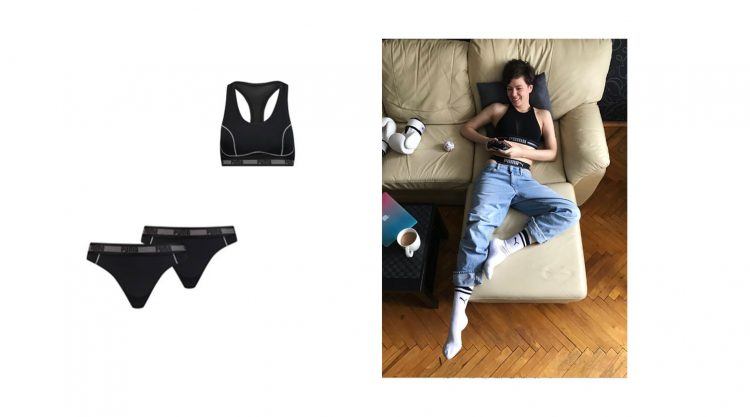 If you're missing the streets and some fresh air – prepare yourself a tasty drink and go out on the balcony. You'll be especially comfortable adding your favorite PUMA socks and a stylish outer jacket. Our colleague Olga styles a jacket from the PUMA x ADER ERROR collab with the timeless Heritage Stripe Crew Socks for the perfect balcony-look.
Olga on the balcony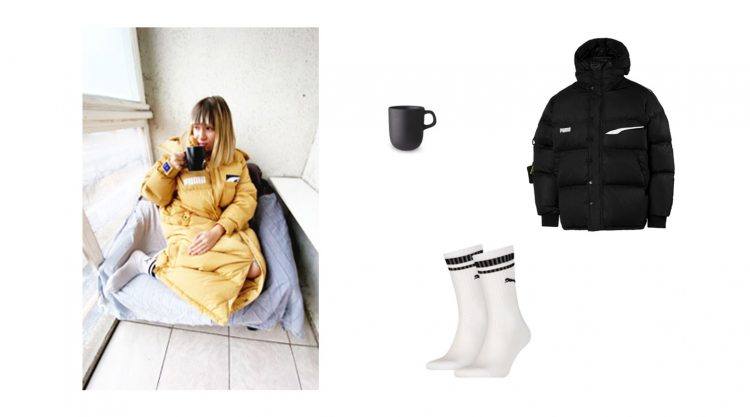 Right now is the best time to be creative! Learn to draw, play an instrument or design. As her free-your-inner-art-director-outfit, Ksenia chooses white or black colors for her basic clothes, just like a canvas. To give her look an extra pop, she brightens it up it with colorful and bright PUMA accents. The PUMA neon bra together with the Space Nitefox shoes complete her edgy look. 
Ksenia with the Canvas