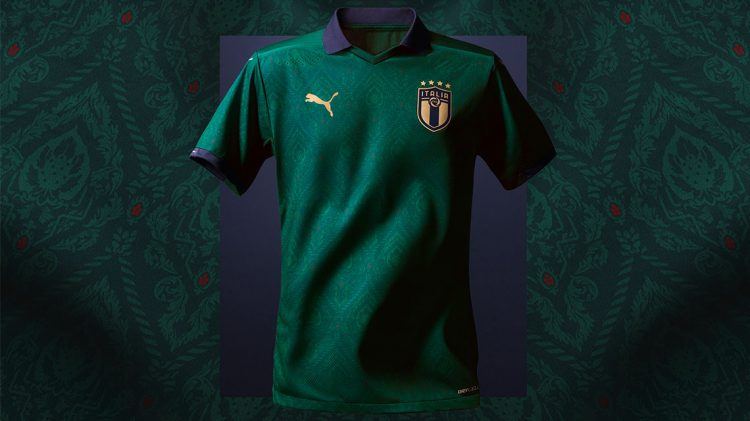 Il Rinascimento
È arrivato
PUMA celebrates New Wave of talent with green Italy kit
October 10, 2019
PUMA celebrates New Wave of talent with green Italy kit
October 10, 2019
PUMA Football caused a stir in Italy with a new
green

kit for the country's national football team, which takes inspiration from the Renaissance period to celebrate the

Azzurri's New Wave of talent.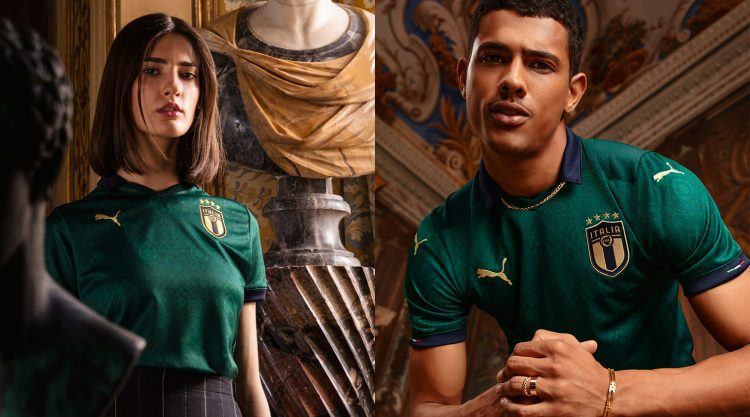 So why will the Azzurri ("the Blues") now wear a green jersey? It helps to know some of the team's history. The kit's green color dates back to the 'Maglia Verde' (green jersey) worn during the Azzurri's 2-0 win against Argentina in December 1954 at Rome's Stadio Olimpico. While the full national team used the green jersey for only one game, the youth teams subsequently adopted the color as their home kit.
PUMA believes the kit, featuring patterns inspired by Renaissance-era fabrics and architecture, marks a new era for the Italian national team as a New Wave of young and exciting players are coming to prominence in the national team (12 players of the current squad are aged 25 or under).
Italy will first wear the new kit during its qualifying fixture against Greece at Stadio Olimpico (12 October), where, after winning six wins out of six, Italy chase only one more victory to secure progress to next summer's tournament.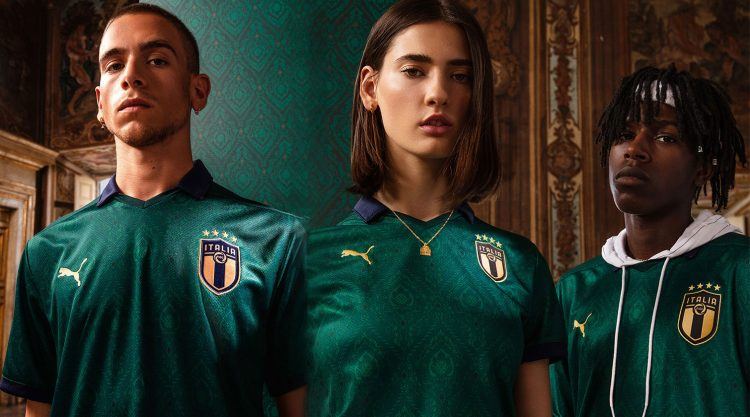 While in Italy the new green jersey kicked off a major debate in talk shows, newspaper columns and on social media, Italy striker Ciro Immobile put things into perspective ahead of the game against Greece.
"We are proud to wear this unique jersey and hope to gain the same result as the team did in 1954, when we beat Argentina 2-0," Immobile told a news conference. "There can be changes in football. I'm sure my teammates and I will do everything to honour this green jersey on Saturday."