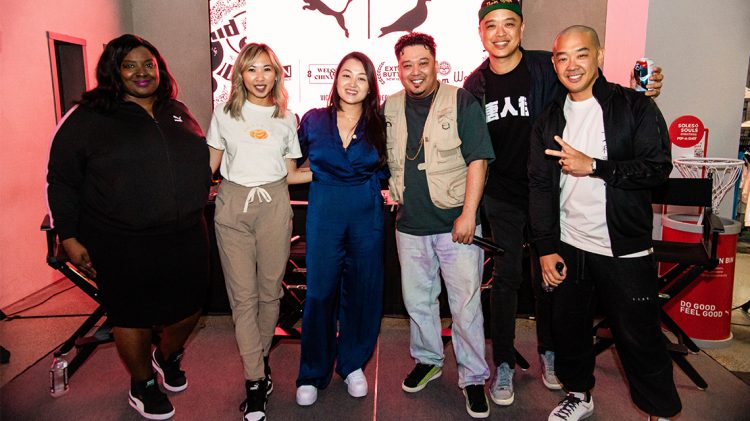 OUR AAPI HERITAGE MONTH
CELEBRATIONS
PUMA CELEBRATES AAPI HERITAGE MONTH AT NEW YORK FLAGSHIP STORE
May 30, 2022
PUMA CELEBRATES AAPI HERITAGE MONTH AT NEW YORK FLAGSHIP STORE
May 30, 2022
May is Asian American and Pacific Islander (AAPI) Heritage Month. In order to celebrate, the North America team organized an incredible AAPI Heritage Month celebration at our New York City Flagship Store. To explain, AAPI is observed in the United States, and recognizes the contributions and influence of Asian Americans and Pacific Islander Americans to the history, culture, and achievements of the United States. Curator of our PUMA event was American fashion and graphic designer Jeff Staple.
Take a look at the recap video and images from the event!
In an open discourse, our panelists Julie Won, Vicky Lee, Bernie Gross, and Wilson Tang discussed what's on the minds of the community.
PUMA also donated money "Welcome to Chinatown", a nonprofit organisation that amplifies and addresses the culture and community of Chinatown.
"Thanks to PUMA Partner Jeff Staple for curating an incredible evening to honor Asian American and Pacific Islander Heritage Month.  Cultural celebrations aren't just about a date on a calendar, but an intentional effort to continuously celebrate amazing people from all backgrounds, cultures, and walks of life who are doing impactful work and blazing trails in their communities and respective industries."
– Michelle Marshall, Director, Diversity, Equity&Inclusion