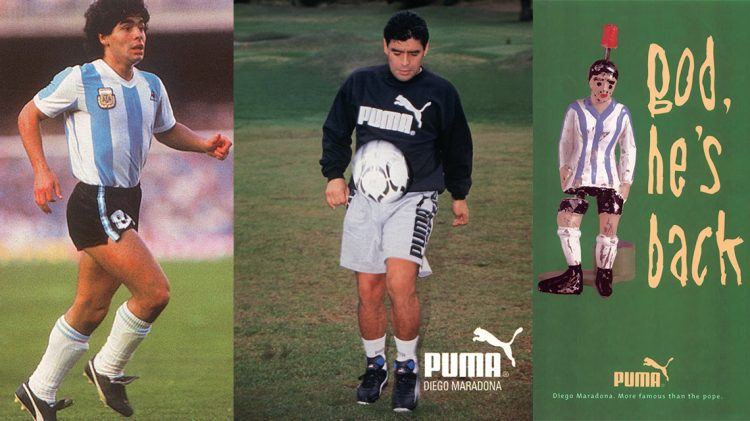 Maradona
turns 60
years old
PUMA athlete Diego Maradona celebrates his 60th birthday
October 30, 2020
PUMA athlete Diego Maradona celebrates his 60th birthday
October 30, 2020
Happy Birthday Diego

! Today the Argentine icon and football talent 

Diego Maradona turns 60

years old.

Diego started his career with PUMA in 1982. In the world of football, he was a player who dominated the headlines: four years after his first World Cup appearance in Spain, Diego Armando Maradona went down in history with his second goal in the quarter-finals of the World Cup in Mexico against England. He passed six players, touched the ball eleven times and scored the "Goal of the Century". He was awarded the Golden Ball as the tournament's best player and lead Argentina to its second World Cup title after 1978. Diego played every minute of every game – and he played them in PUMA KINGs.
When Diego had the ball, something magical happened.
PUMA King
Mexico Finale