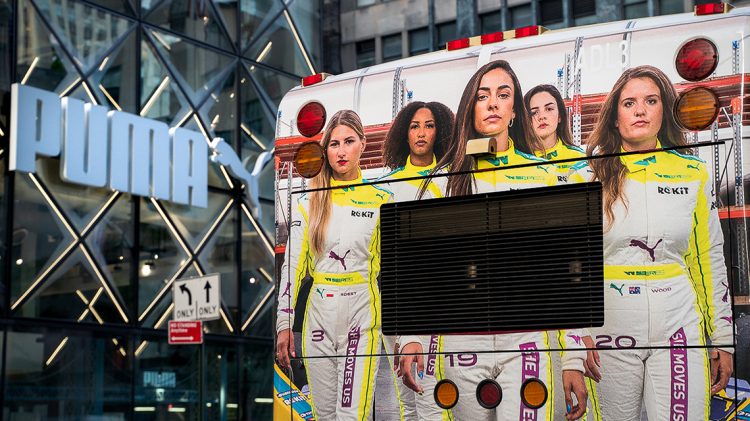 It is all
about
awareness
PUMA x W Series Special Edition Race Gear
October 25, 2021
PUMA x W Series Special Edition Race Gear
October 25, 2021
October has traditionally been the month to
raise awareness for breast cancer

since the 1980s. To elevate the conversation around breast cancer awareness, we have designed

special edition race gear

at last weekend's W Series race at the Circuit of the Americas in Austin, TX (USA). The race boots and gloves for the female drivers were emblazoned with the emblematic

pink ribbon

, the symbol of breast cancer awareness, and were coming in the signature colours of the breast cancer awareness campaign. Before the race, we had a fun

promotion tour with W Series in New York City

to attract

attention for the race series coming to the USA for the very first time

. Take a look!
THE SPECIAL EDITION RACE GEAR
"My mum has breast cancer – I found out when I was racing at Spa this year. Ultimately, for me to be on a platform with PUMA during Breast Cancer Awareness Month, is really important. Everyone's story is different and it's nice to be able to put that out there. My mum already follows PUMA's breast cancer charity partner Barbells For Boobs and that's great, it's a little community. It's also important to talk about life after treatment and how you move on and how you can connect with other women and other people out there in similar situations. I'm really proud to be a part of all of this and help in any way I can," said PUMA W Series Team race driver Caitlin Wood.
View this post on Instagram
W-SERIES PROMO TOUR IN NYC