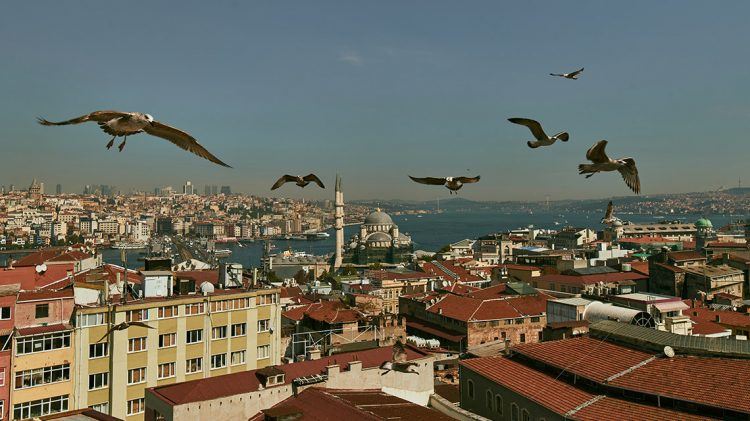 Inspiring
Istanbul
PUMA and Les Benjamins explore the sights and sounds of Istanbul
October 8, 2019
PUMA and Les Benjamins explore the sights and sounds of Istanbul
October 8, 2019
Sitting at the border between Europe and Asia, the Turkish city of
Istanbul

is a uniquely diverse and inspiring place. For centuries, its rich history and impressive sights have attracted travellers and explorers alike.
Embodying the courage of exploration is also the theme of PUMA's second co-creation with Istanbul-based contemporary designer brand
Les Benjamins

.
What better way to convey that message than going out to explore? PUMA and Les Benjamins invited media to Istanbul, to discover the city and experience what inspired the collection.
Diving into the old Istanbul, a visit to Hagia Sophia, one of the city's most important museums and UNESCO World Heritage was a must, as well as seeing the Blue Mosque, one of the most majestic places of worship ever built.
The new PUMA x LES BENJAMINS collection features digital prints, artisanal textures and techy, yet comfortable details, combining design and streetstyle silhouettes with solid outdoor and functional elements.
With rugged outdoor elements and intricate detailing, these pieces were made to move – whether it is traversing the mountains of Peru, walking the streets of New York, or journeying to Istanbul.