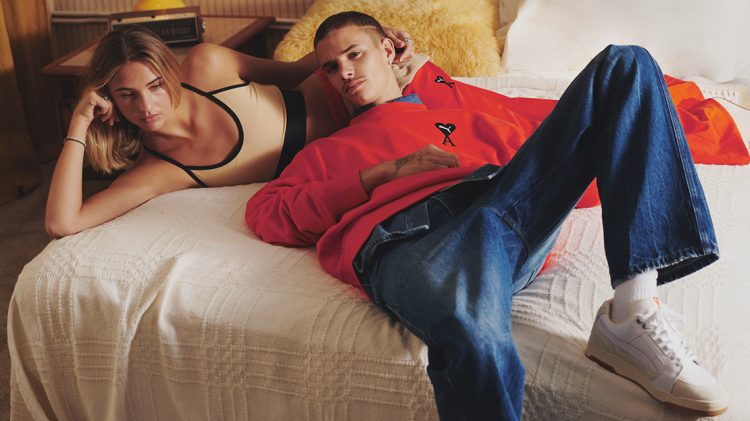 A Family Affair
PUMA AND AMI PARTNER TO CELEBRATE FAMILY AND FRIENDS WITH AN EXCLUSIVE COLLABORATION
March 6, 2022
PUMA AND AMI PARTNER TO CELEBRATE FAMILY AND FRIENDS WITH AN EXCLUSIVE COLLABORATION
March 6, 2022
Parisian house

AMI joins the PUMA family

! The collaboration puts together tailoring and innovative sportswear design. Our

campaign features Romeo Beckham and Mia Regan

. They take inspiration from how happiness starts with the people you surround yourself with. The debut PUMA x AMI wardrobe is inspired by a new era of achievement – one that

doesn't conform to a specific gender, individual, or appearance

.

Take a look at the collection, behind the scenes and read the interview with Romeo & Mia

.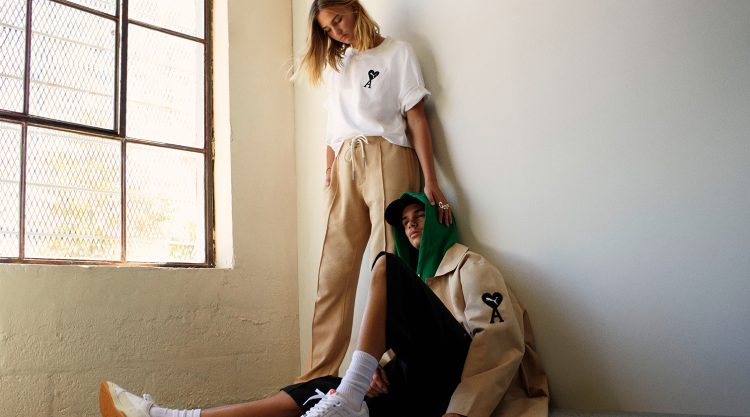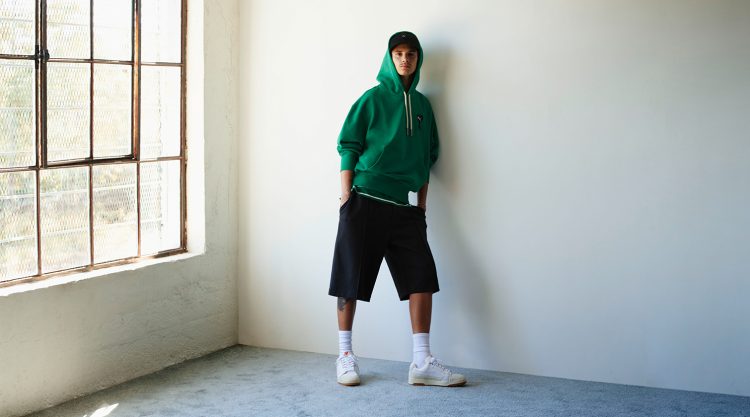 "The partnership with AMI was a no-brainer, their name literally means 'friend' and that's what PUMA is all about – a community, a family.
We are exceptionally pleased to be able to partner with a creative mind in Alexandre that truly understands the elevation of classic sportswear silhouettes, as well as the creation of community through a positive message."

– Adam Petrick, Global Marketing Director at PUMA
With minimalistic branding, a mix of neutral and bold colors, and premium materials, the collection elevates sportswear. The AMI de Coeur, AMI's signature symbol, is merged with the PUMA logo to make a co-branded graphic that can be seen across pieces in the collection. "I'm very proud of the way we mixed the logos together, I think that the result is very impactful and that while this is a gift for us at AMI, it's a gift for PUMA too." said Alexandre Mattiussi, Founder and Creative Director of AMI. "This is something that we share, this is what we call friendship. It is a very honest collaboration, not trying too hard, not pretentious."  
The collection includes some of PUMA's classic footwear silhouettes featuring classics like the Slipstream Lo, Suede Crepe, and the newly released Suede Mayu. The apparel includes t-shirts, polos, jackets, hoodies, shorts, crews, pants, and bras that mix and match perfectly to build a full wardrobe. But the collaboration wouldn't be complete without the accessories – bucket hat, curve caps, shoulder bags, and a grip bag. 
What do you think of the collection and what is your favorite piece? 
Romeo: I love it. I wear a lot of hoodies and I'm a big fan of the bold colours on the blue and green hoodies. 
Mia: I loved the colourful trench coats. I can't wait to wear them and layer them up with pieces from my wardrobe. 
What's your favorite current fashion trend? 
Romeo: Mostly I don't go in on specific trends but I'm enjoying wearing baggy jeans at the moment and I'm often in a tracksuit, so you could say I'm doing Y2K. I was born in the early 2000's, so missed it in the moment.

Mia: Trends are always changing and evolving, personally I have developed my own personal style and try to avoid micro trends to be more sustainable. I'm loving skirts at the moment. 
Do you ever steal each other's clothes or style one another? 
Romeo: She doesn't style me, but she has an opinion of what she likes me wearing and I'll suggest to her what to wear sometimes too. We do share a lot of hoodies and tracksuits, so I love that this collection is for everyone. 
Mia: I've always worn unisex clothes. It's great stealing some pieces… a lot of time I would say our styles are very different, opposites attract! 
What does friendship mean to you? 
Romeo: Friendship is the most important thing to me – being able to be yourself around your friends is the best thing. I've got friends from all different places – school, football, where I grew up. We all support each other and have a lot of fun together. It's so important to have good friends around you and to be a good friend. 
Mia: Friendship is extremely important to me. Growing up, my parents have always had a tight group of friends who I see as family.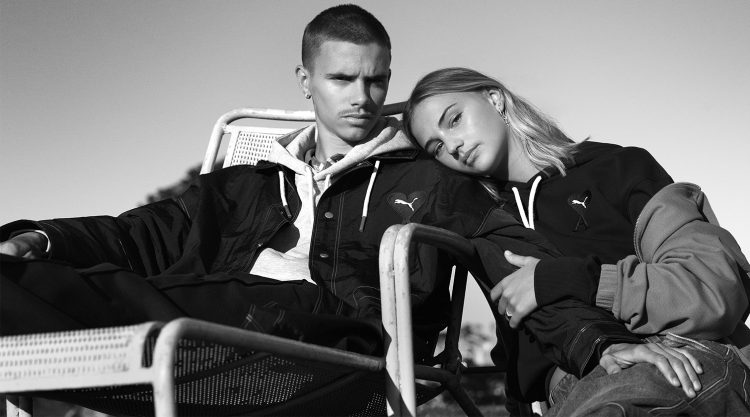 The PUMA x AMI Collection will be available exclusively in AMI stores starting March 16th, and globally March 19th on PUMA.com, PUMA stores, amiparis.com and selected retailers.